We are fully committed to generating meaningful growth for your business.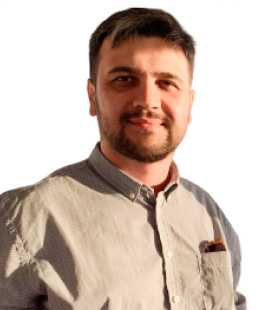 Daniel Todercan
Lead Strategist
Daniel comes with a breadth of experience in both creating strategies for small and medium sized businesses, as well as implementing marketing campaigns for brands at a larger scale. He is passionate about finding solutions that work, identifying ways to deliver excellent results at affordable cost. He will work with you to create a digital marketing strategy that actually delivers.
Andrei Paraschiv
Lead Designer
Andrei is a true design veteran. His experience in print media and graphic design is unparalleled, and his aesthetic is original. Andrei has worked for world-renowned brands such as Dior, MGM, Paramount, Fox, Nivea, Maxim, Honda to name just a few. He is also a leading professional when it comes to web design, ebook design, and social media graphics. Andrei will help your brand shine in every medium possible.