With 5 easy steps, you can set up your website design project for success. Organizing your files, placing them in online folders and outlining your sitemap are all good steps to take to prepare for working with a website designer.
A fresh website design can modernize your online presence and improve your user experience. Plus, you can also increase your conversion rate by making your calls to action clearer and guiding the user to them with strong color usage and sleek design.
So if you're looking to create a new website or give a current website a new look, there are 5 steps you can take to ensure the process runs smoothly and has a positive outcome. The more preparation you can do on the front end, the smoother your process will be when working with your website designer.
Preparing for a Website Design Project
Your website designer will be able to guide you in all the necessary material and collateral that they'll need to complete the project. So don't sweat things too much if you can't make it through all five steps before initiating a relationship with a website designer.
1. Outline Your Webpages to Create a Sitemap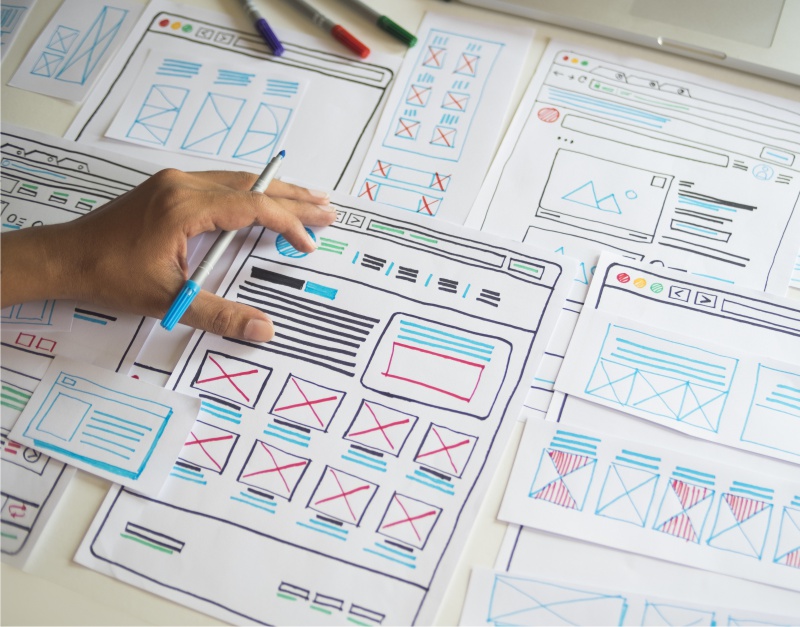 For your website designer to create a website that guides users to the content you want them to view, you'll want to have an idea of the pages that you want to be included. Menus and navigation depend on having an outline of the pages your website will include. This gives your website structure.
Generally, websites include a homepage, about us page, contact us page as well as product and service pages. To meet your needs, you might also include a blog, information on your staff or industry information.
2. Write Content for Each Webpage
Once you know the pages you want to be included in your website, you're ready to start writing the content for these webpages. Write the copy yourself or hire a copywriter skilled at website content that converts visitors into customers. Make sure that your copy is in small, readable sections.
Use lots of headings and bulleted or numbered lists where you can. Your website designer can then shape your content around these small areas of content to create a good flow and invite the reader to continue scrolling.
3. Create Branding Documents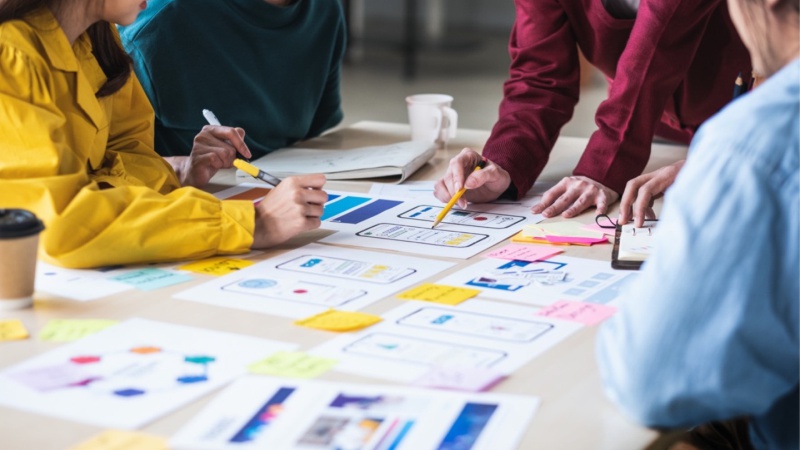 Your website designer will need to know your brand's color palette and any elements of your brand. Share information on the fonts you use on other marketing materials to create a cohesive look and feel across all your branded materials. Having a full set of brand guidelines, including voice and tone for your writing, can help ensure you protect your brand's identity and make it simpler to hire various freelancers for your marketing.
4. Place Your Marketing Collateral in an Online Folder to Share with Your Web Designer
Cloud programs, such as Dropbox or Google Drive, make for a super convenient way to share your photos, illustrations, logos and brand documents with your web designer. Organizing these documents in a convenient place can make your website design project go faster. Make sure this folder also includes your sitemap so that your website designer can reference it easily.
5. Hire a Skilled Web Designer
With everything in order, you're now ready to hire a website designer. If you've never been a part of a website design project, you might be wondering how you interview and select the best designer for the job. Make sure that you read online reviews and testimonials from other people who have used that website designer's services. Also take a look at the case studies and examples the designer has on their website to see if their style matches yours.
New Light Digital offers modern website designs targeted at helping you grow your business.
Our website design and development services guide website visitors toward the content you want them to see and helps you build an online lead strategy. Contact us to learn more or get a quote.