Start building online lead generation strategy for your finance company now to take advantage of a new year and tax season.
It's the time of year when people begin to think about completing their taxes and improving their financial position in the new year. The time is right to ensure your financial company has an online lead generation strategy.
Creating an online lead generation strategy means thinking about the aspects of your website that will entice a visitor to take the next step with your organization. A good way of enticing this is through a lead magnet.
A lead magnet is a piece of high-quality content you only offer to website visitors who input their contact information. As a finance company, a good idea for a lead magnet is a spreadsheet or calculator.
We offer suggestions for how to get started with building your lead magnet and an automated follow-up strategy.
Create a Spreadsheet or Calculator
Depending on your target audience, you might create multiple lead magnets. You might target one toward individuals and another on businesses. These can help showcase your expertise and draw in your website visitors to feel comfortable with what you have to offer them.
With tax season approaching, a great calculator is one based on taxes or expected tax return. And with it being the start of a new year, a great spreadsheet to offer is a budgeting spreadsheet. This can help individuals improve their financial position.
Alternately, you could prepare an ebook all about tips for preparing your tax return. A content marketing agency could help you build out this content. Just make sure it isn't repeating everything that's already out on the web.
Try to make your lead magnet timeless so that it can stay on your website long-term to generate leads continuously. You can certainly make adjustments and tweaks to your lead magnet, but consider something that will entice people 12 months a year and not just during tax season.
Set Up Email Marketing Automation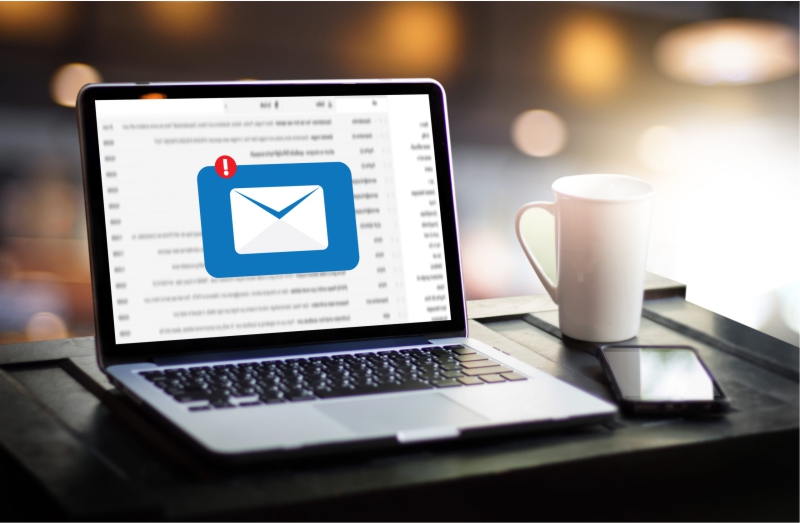 Once you have a lead magnet ready to go on your website, you need to tie it to email marketing automation. That way, the person who downloaded the tool will get regular updates from you.
Consider some of the main pain points your customers face. If it's about filing taxes, explain how to prepare all documentation before sitting down to complete taxes. Others might not know or understand how to create a budget that supports short-term and long-term wealth development.
Set up three to five emails that go out every few days or once a week after the user downloads your lead magnet. Make sure these emails provide value to the user and don't just sell your services. The final one can be an invitation to schedule a meeting to discuss their financial needs.
As your series starts going out to people who download your lead magnet, watch the open and click rates. If they are poor, you might need to make adjustments to your emails.
Once a user completes the series but takes no action to set up a time to discuss their financial needs, move them to your normal newsletter list. That way, they can get your blogs and regular updates.
Just because they didn't need your services now, doesn't mean they won't need them in the future. Or, they might even share your information with a friend to provide referral business.
Drive Traffic to Your Website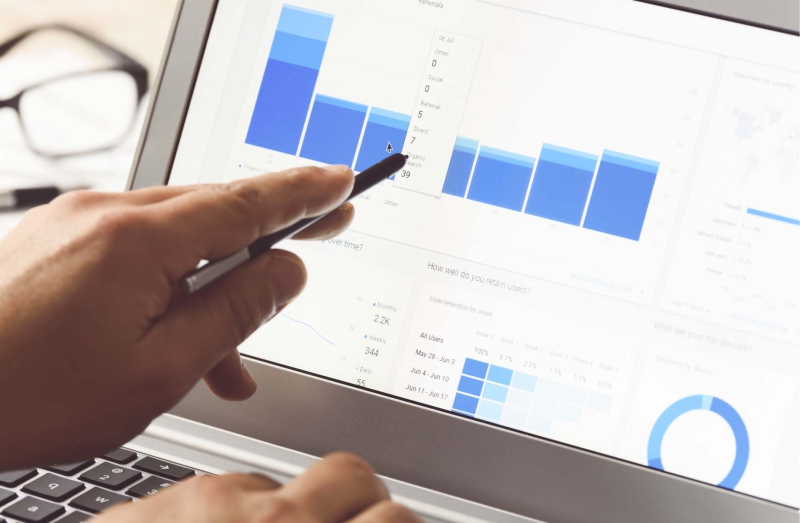 Now that everything is set up for your lead magnet and email marketing automation, you're ready to start driving valuable traffic to your website. Some people start with this step and then realize that they've been paying to drive traffic to a website that isn't driving leads.
You must follow these steps in order to ensure the best results for your investment. Some great ways to drive traffic to finance companies is through the following channels.
Blog: write regular blog posts targeted at commonly searched keywords.
Host a webinar: webinars are a great way to get contact information from people who might be interested in your services. Just be sure the topic of the webinar is closely related to your services.
Get involved in your community: community involvement often comes with some added benefits of people learning about your business. And when you get involved, you might get your business information listed on other websites. It's a great way to network, meet people and give back.
Run targeted search or social media ads: search ads and social media ads are great for finance-focused organizations because you can get very targeted. Be very selective in who your target audience is to get the most ROI from your ads. And be sure that the pages you link to have your lead magnet form on them to capture those leads once you've paid to drive the traffic to your website.
If you need assistance developing your lead magnet or optimizing your website for conversions, New Light Digital is an expert full-service digital marketing agency with extensive experience in these areas. We'll design lead funnels that earn you more business. Request a free quote to learn more about our offering.