Learn the dos and don'ts of backlinking according to Google. Avoid spammy links by carefully selecting linking opportunities to your website. 
Backlinks are an essential element of any SEO strategy. But it's certainly a situation where quality far outweighs quantity.
Sadly, there are many professionals out there who claim they can increase your rankings using backlinking strategies.
But instead of focusing on rankings, the analytics they provide their clients is solely based on how many backlinks they created for your website. If an SEO professional is linking your website from anywhere and everywhere without scrutiny, your website's rankings will likely decrease instead of increasing.
So how many websites do you need backlinks from to be successful in ranking #1? It all depends on the content and the links you're forming.
Here's a full overview of SEO backlinking strategy according to Google. With the right strategy, you can see outstanding ranking increases.
What is a Backlink?
SEO provides organic traffic to your website, which means potential customers might find your products and services without you having to pay for advertisements.
A backlink is a link from another webpage directing the person to your website. Backlinking helps increase your website's visibility by highlighting your website on other websites.
These links help users navigate websites and validate the information. But they also help search engines crawl information and understand relationships between content.
Links from other websites help improve your website's domain authority. That can boost rankings because other websites are demonstrating that they trust your website.
Backlinks are like referrals where other websites say, "you can trust this company." And with so many spammy websites on the internet today, this is an important nod of confidence.
Need Competent SEO Agency?
Get measurable results on your SEO investment.
How Important Are Backlinks to an SEO Strategy?
Backlinks are extremely important to your SEO strategy. Without backlinks, you'll have a very low domain authority, which leaves Google to question the authenticity of your website.
There are two main methods for building links to your website.
Write great content that people want to link to. This might mean conducting independent research to provide statistics and data that other people want to quote. Or serving as a thought leader in a certain area.

Editorial outreach. Guest posts or paid links on a website can help you build links strategically and through targeting specific websites. Just do your research before reaching out to a publication about publishing because you want to be sure you're publishing on a trustworthy website.
Poor quality SEO professionals often use unnatural link building. This is the practice of acquiring backlinks through black-hat link building or unnatural means. These are the spammy links you want to avoid or risk harming your website's rankings.
How to Create Quality Backlinks
Backlinks date back to the earliest days of Google. In 1998, the company released PageRank to show the value of a website based on its number of backlinks. But at the time, Google's algorithms were not sophisticated enough to differentiate between quality and poor backlinks.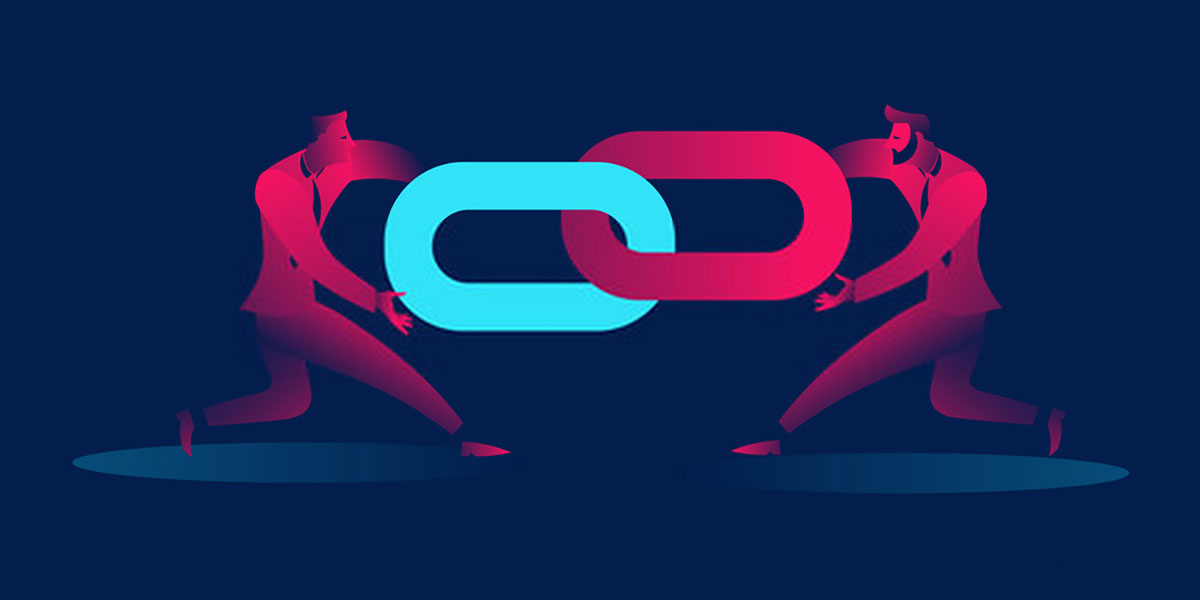 That's where many of the terrible backlinking strategies come from is the time when the number of backlinks was what really mattered.
Today, backlinks are just one element of an SEO strategy. You should not build backlinks without a thoughtful strategy.
For example, knowing which keywords you're trying to rank for will be essential. That's because including those terms naturally in the hyperlinked text can further inform Google about what's important on your website.
A big red flag for poor SEO professionals is that they make big backlinking promises without any SEO research and strategy.
So how can you start creating quality backlinks? Consider these tactics.
Create great content. Start writing a blog or producing thought leadership that will provide readers with something they want to link to.
Reach out to editorial leaders that you respect. If you enjoy reading their content, do some research to see what their domain authority is and their spam score. Then come up with a few article ideas to pitch to them.
Get involved. Being involved in your community could mean quality backlinks from the companies where you serve on the board of directors or as a coach for your child's sports team. Just be aware that all community websites are not equal, and some might have mild spam scores.
Avoid spammy websites or creating artificial websites just to create backlinks to your main website. Google can see through these tactics and will penalize you for such tactics.
If you need an SEO backlinking strategy, New Light Digital is a full-service digital marketing agency that can help. We've guided many businesses to increased organic traffic through backlinking, on-page and off-page SEO. Schedule a free consultation to learn more about our strategies.
Further reading: