Ready to put time back in your busy schedule? Here are time-saving small business website management tips.
Small business owners wear many hats, including that of a webmaster. And with so many tasks required to manage your business effectively, saving time is essential.
Managing your website does not have to be an incredibly time-intensive process. But it is essential to grow your business and keep your online presence secure.
Here are 6 ways you can still keep your website up to date while saving time.
1. Hire a Website Designer
If you want your website to remain modern and relevant, you need someone who stays abreast of trends and changes. While there are many website DIY tools out there, most still require ample time from a business owner.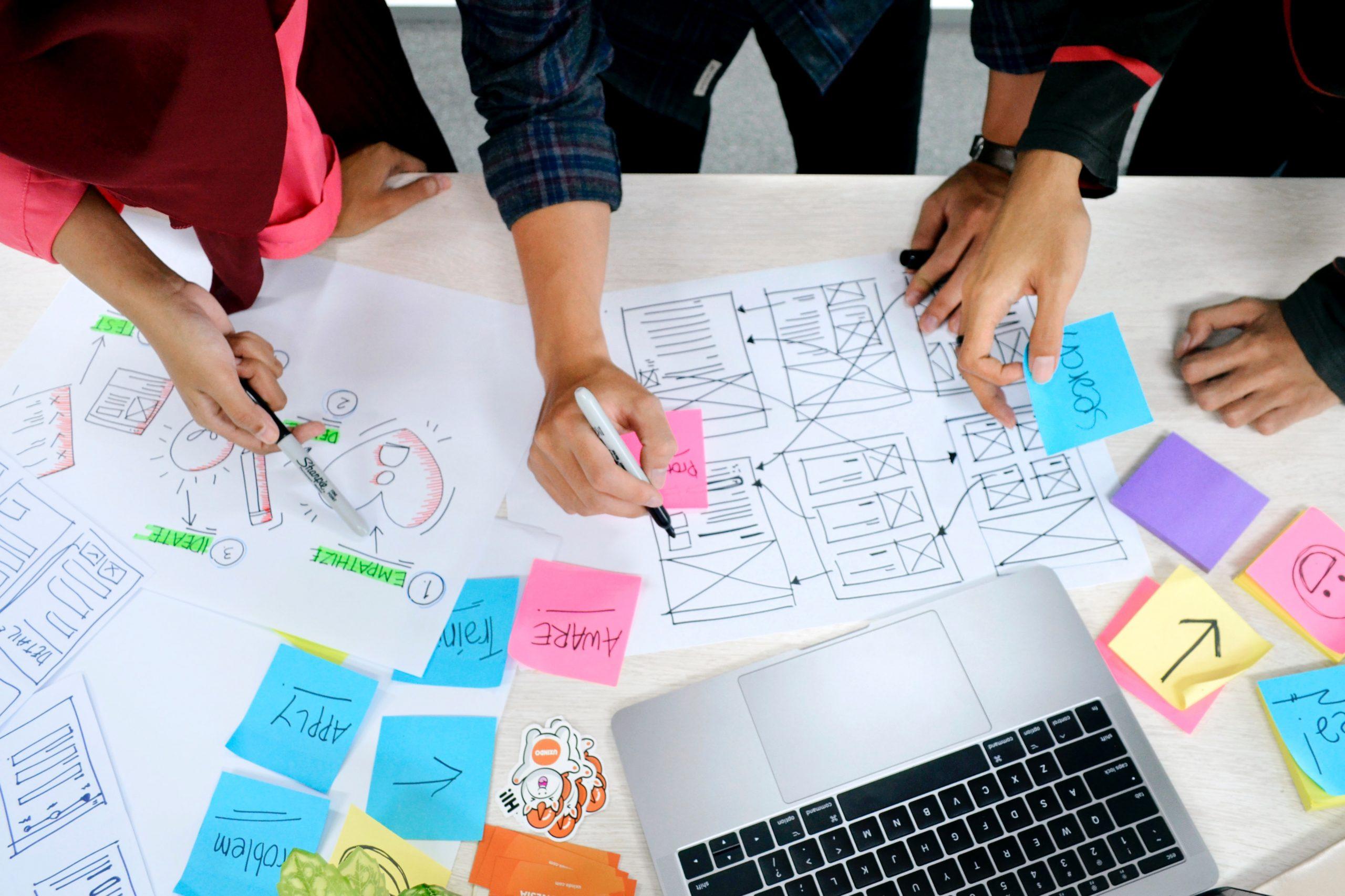 And even when you use these preset templates, you'll end up with a website that doesn't quite match your branding and personality. Plus, most templates have excess code in them that slows down your website, which hurts your SEO and your customer experience.
While most small business owners dread having to find and hire another specialist to work with, a website partner can help with maintaining these aspects of your website.
Hosting

Security

Backups

Software and plugin updates

Speed tests to look for improvement opportunities
You won't have to worry about the technical aspects of your website, which can be a real relief for small business owners.
2. Add Automation Software
Automation software can save you so much time in marketing and sales. Sometimes the price of software intimidates small business owners. But know that your time is incredibly valuable.
When you use software to automate website follow-ups and actions for new visitors, you put valuable time back into your day and further relationships with customers through timely communication.
Here are some examples of ways automation software can reduce the time you put into your website.
Generate media ideas

Guide you in building a content calendar for your blog

Provide easy-to-read analytics dashboards

Automate follow-up emails and customer journey communication

Reduce repetitive marketing tasks
Looking for a Marketing Agency?
Get measurable results on your investment.
3. Collaborate with an SEO Specialist
SEO requires careful strategy and monitoring, which means regular check-ins and adjustments if you want to do it really well. Whether you're looking to build sales for an e-commerce site or need additional visitors to earn new business for your services, you need website traffic.
While you can learn SEO, it takes many hours of in-depth study. And then you have to keep track of algorithm changes and updates. Even once you read up on those changes, you need to adjust your website to meet the new needs set forth by the algorithm change.
SEO involves work and rework that most small business owners don't have time for. Finding a quality SEO specialist can be challenging as many aren't as good as they promise to be. Watch out for those who promise fast results because SEO is a long game.
4. Create a Content Strategy You Can Maintain
Some businesses start with a content strategy that is too aggressive based on their resources. Because of that, they start publishing frequently, realize it's too much work and abandon their entire content strategy instead of adjusting it.
Be real about the time and resources available to you before beginning a content plan. You can always increase it once you have momentum and start seeing the benefits of it. But you don't want to start off too strong because not publishing at all is a mistake and can limit your SEO immensely.
5. Focus First on Preventative Maintenance
Before looking for ways to improve your website, look at preventative maintenance. You want to keep an eye out for the following errors that can create poor customer experiences and lead to a high bounce rate.
Broken links
404 error pages
Poor calls to action
Pages with slow load speeds
Fix these things before looking for new tools and resources you can add to your website.
6. Use a Chatbot to Reduce Email and Phone Inquiries
Help website visitors find important information by using a good chatbot. Automating responses to common questions and connecting users to knowledge centers can reduce the number of emails and phone calls you need to respond to. That's not to say you want to make it difficult for customers to contact you directly, but reducing the number of communications you receive puts more time back in your day.
And many chatbots offer analytics to help you understand what questions your customers are asking. This can guide your content planning and help you build out your FAQs and knowledge base with the necessary answers to these questions.
Managing a small business website is important, but something many business owners don't have time for. At New Light Digital we have the time and passion to help small businesses grow with dynamic, high-converting websites. Contact us for more information about how we can help you save time while still having an impressive website.
Further reading: