The best CMS for startups allows you to create an engaging online experience while managing it with incredible ease. Without coding experience, you can change minor elements on the site to save time and money on paying a developer for every time you need to change a product description or add a blog post.
Before you go out and choose a CMS based on a free website template it offers, realize that these templates are not going to grow with your business. The clutter in the coding and lack of careful optimization will hold back your SEO efforts, slow your website and make it challenging for you to compete with the largest competitors out there.
Therefore, it's best to start with a custom template from a skilled website developer that can create a custom brand experience based on your branding and value proposition for your customers.
Choosing the best CMS will empower you to manage your website with ease long-term and create a dynamic platform for optimizing your website experience. Here are the best options for startup companies.
Best CMS for Startups Quick Look
WordPress – Best overall CMS available

Drupal – Complex, content-heavy websites

Joomla – Small business websites with limited data needs

Magento – eCommerce platform with marketing capabilities

Adobe Experience Manager – Websites with responsive forms
Top 5 CMS for Startups
As you search for the best CMS for your startup business, here's a look at the top five options available on the market.
1. WordPress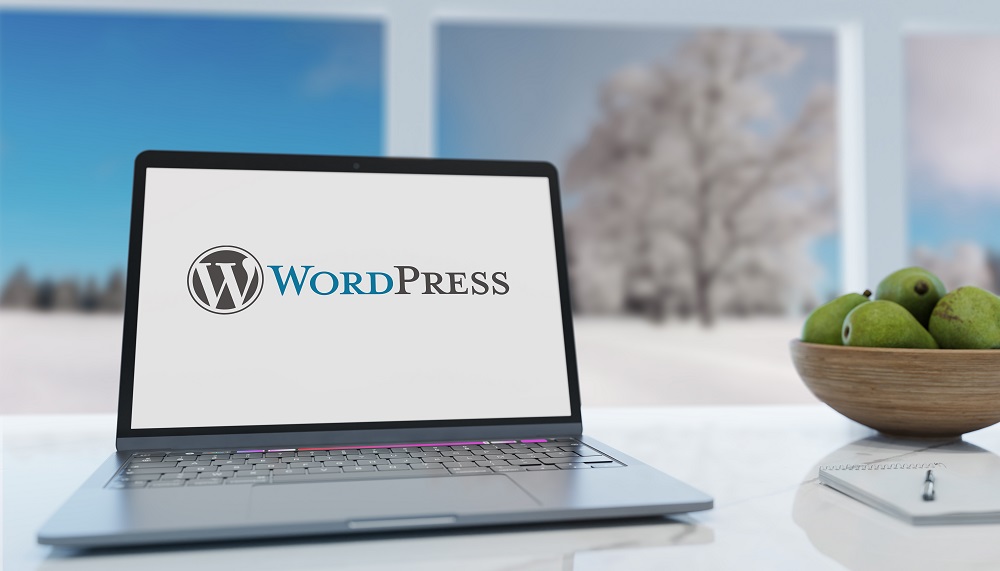 The best CMS overall for most businesses is WordPress. The open-source CMS is powerful and includes a library of more than 54,000 plugins to power integrations and added website functionality.
But like any CMS it has its disadvantages that businesses need to be aware of. The biggest one is that failing to update the website or its plugins could open you up to vulnerabilities. Having a long-term technical resource to manage those updates for you will help protect you from hackers or individuals with malicious intent.
Best for: Best overall CMS available
Pros
Cons
Can create security vulnerabilities if you don't update regularly

Companies with limited technical resources need a managed WordPress partnership

Out-of-the-box templates – even paid ones – are poor and will slow down your website

Creating a custom template requires a WordPress developer
Price: Free
2. Drupal
Drupal is another popular CMS option, though it powers far fewer websites than WordPress does. It is another open-source CMS option. The CMS offers solutions for a broad range of industries and provides an interface that most users can use to make minor updates.
For startups that have advanced marketing automation needs, Drupal offers advanced tools. But because the platform is robust, it also has a steep learning curve for the average user. And the CMS is heavily tailored toward developers instead of the average user.
Best for: Complex, content-heavy websites
Pros
Open-source CMS

Easy to use

Simple tools for updating website colors or themes

Many integrations with other tools

Advanced automation programs

Good security
Cons
Serious learning curve

Security updates and releases are challenging to navigate

Slow load speeds when configured without an expert

Installing the CMS is complicated and difficult

Maintenance is time-consuming

The UI is heavily developer-driven making it challenging for the average user
Price: Free
3. Joomla
Joomla is a great CMS for startups, but it likely won't grow to meet your needs if you have big plans for expanding your business and its offerings. One area where Joomla really shines is in its content publishing and management tools. You'll find it's diverse in its ability to manage different types of content and has some of the most robust toolsets to provide flexible options.
Best for: Small business websites with limited data needs.
Pros
Content flexibility for modules, articles, menus, etc.

Good CMS for beginners

Provides a strong foundation for SEO

Strong eCommerce tools

Library of extensions

Ample template options to get started

Installation and setup are simple
Cons
Complex CMS to manage and learn

While extensions are good, Joomla provides far fewer than WordPress or Drupal

Free templates are clunky and limited

Limited tutorials to help onboard your team
Price: Joomla starts at $99 per month.
4. Magento
Magento offers many advanced eCommerce tools with marketing capabilities you won't find elsewhere. The company is well-known for its marketing tools. However, the price tag is a big deterrent for many small businesses. You'll need to have an established eCommerce business to make the switch to Magento due to its high price tag. Determining whether the platform is worth its high price is challenging when many excellent eCommerce platforms are far more affordable.
Best for: eCommerce platform with marketing capabilities.
Pros
Flexible

Advanced features other eCommerce CMS options lack

Large user community

Mobile friendly

Scalable for growing businesses
Cons
Expensive

Small developer community makes it challenging to find resources

Making updates is time-consuming

Customer support is limited

Price: Starts at $15,000 a year
Looking for a Marketing Agency?
Get measurable results on your investment.
5. Adobe Experience Manager
If you use Adobe products for various aspects of your business, you'll find Adobe Experience Manager to be a great tool for managing your website as well. The CMS is robust and Adobe has ample resources to help you succeed.
However, the cost structure is challenging for most small businesses. And you'll find there is a much larger learning curve than with other simple CMS options. The CMS will grow with you as your business needs adapt, but the initial price tag will be too much for most startups to overcome.
Best for: Websites with responsive forms
Pros
Rich content management features
Customizable reports
Simple content sharing with clients and colleagues
Asset management tools
Scalable as your business grows
Excellent integration with all Adobe tools
Cons
Expensive and complicated fee structure
Third-party integration is challenging to manage
Large learning curve
Advanced reporting tools are challenging to format and update
Price: Custom based on your needs
What is a CMS?
CMS stands for content management system. The software allows you to make content changes to the website using a standard WYSIWYG editor. View every page on your website in a simple list format and select which you need to make changes to.
You can also update global content, such as information in your website's header or footer. Using integrations, you can evaluate your website analytics and review contact inquiries and other important information.
If you manage an eCommerce website, you can also pull income reports, plan product shipments and more. The most popular CMS options include WordPress, Drupal and Joomla.
Which CMS is Best for Small Scale Business?
To determine the best CMS for your small-scale business, you'll need to evaluate several factors to find the system that is best suited for your business.
Does the CMS offer an open-source platform? Open source is great because it means that you can view the source code and add to it. This allows developers to add extensions or plugins to the software to integrate outside tools, such as Salesforce. That way you can add tools to your CMS with a few clicks instead of relying on technical resources to build those integrations for you.
How much coding is required to set up the website? Most startups lack IT resources or have very limited resources. Once you hire a developer to create your website template, do you have the means to pay that developer for minor updates later? If not, you want a CMS that offers you full control over the website once you have your custom template.
Is it easy to use? Ensure that your CMS offers simple management tools that help you accomplish all that you need to in a short time. And the less training that you and your staff need to make minor updates, the better you can use your time.
Will the CMS scale to meet future needs? Small-scale CMS systems that put limits on your total traffic or lack integrations with tools you'll need as your business grows will not work to meet your needs long-term. Make sure you future-proof your CMS choice to get the greatest value out of it.
How much does the CMS cost? Startups have limited budgets for month-to-month expenses. Choose a CMS that won't hurt your bottom line or strain your monthly budget.
Does the CMS offer eCommerce tools? If you plan to sell products or services directly through your website, consider whether you have the necessary tools to do so. CMS systems that lack eCommerce tools will be easy to eliminate from your consideration set early in the evaluation process.
There is no one-size-fits-all CMS for startup businesses because each company has unique needs based on its structure, resources and business direction. The best way to choose a future-proof CMS is to work with a team of experts.
New Light Digital is a full-service digital marketing agency that helps startups and businesses of all sizes implement the best CMS for their business. We build stunning websites on your chosen CMS to create a dynamic online customer experience. Schedule a free consultation now to learn more.
Further reading: