Digital marketing has enabled businesses of all sizes to reach their target audience with ease. But while traditional marketing meant managing 5-6 marketing channels, digital marketing has more moving pieces and parts, so to speak.
And with that comes the need to manage these digital opportunities. The best digital marketing tools provide greater insights and help companies save time.
The good news is, there are plenty of tools on the market. The bad news is, there are so many to choose from, and it can feel overwhelming and confusing at times. That's why we put together a list of the best 20 tools to help you manage everything from graphic design to marketing automation.
20 Best Digital Marketing Tools
As you seek out the best tools for growing your business, consider these Digital Marketing Tools to Improve Your Business and to learn more about how your marketing campaigns are performing and where you have room for improvements, while saving valuable time.
Businesses just getting started find HubSpot's free subscription helpful in organizing contacts and setting up marketing automation. As your company grows, you might find that the sales, customer service and additional marketing tools are also valuable.
HubSpot has long been the market leader in inbound marketing and offers tools like progressive forms that collect new details about customers with every form fill without bogging them down with too many items at once.
Using HubSpot, you can increase website traffic, convert more leads and justify the ROI of various marketing programs. It's best to work with a HubSpot Solutions Partner like New Light Digital for the best results when investing in marketing automation software.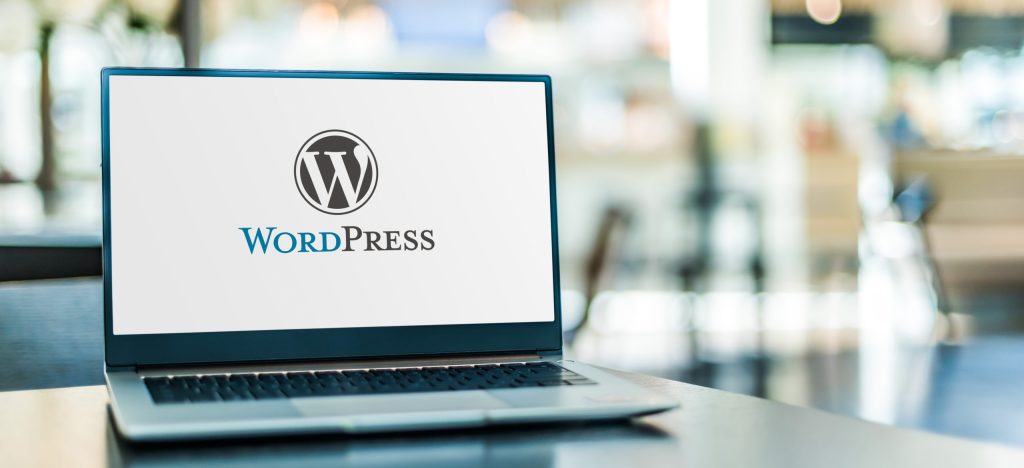 You might not think about your website as a digital marketing tool, but it's the foundation of everything you do. A well-designed, speedy website offers higher conversion rates and better SEO rankings. Plus, your user experience is crucial to success.
WordPress offers a good foundation that most marketers can navigate with ease. With a custom template and managed hosting, your website will also be secure and load quickly. The key is not using a free template or even a cheap free template because these often contain junk or excess code that could slow your website down. And managed hosting ensures WordPress and your plugins stay up to date for the best security possible.
SEMrush offers insights into keyword rankings and can help you find new keywords that you have an opportunity to rank for. You'll find many valuable insights through this software, including:
Keyword ideas
Keyword difficulty
Keyword variations
Content ideas
Backlinking
Competitor analysis
Local SEO
You can get the top-rated WordPress plugin to help you manage your SEO. You'll see valuable insights using All in One SEO (AIOSEO), such as checklists that help you fix on-page SEO issues while adjusting your pages or articles to increase click-through rates.
The plugin is very affordable, with a free option. But once you find you're ready to take your SEO to the next level, you can pay $49.50 per year for more advanced features.
Social media can be the most time-consuming activity that marketers engage in daily. But using a social media management tool like Sprout Social can help.
Your business can organize content using a content calendar and oversee assets in a central dashboard. Publish or schedule content to various platforms all from the convenient web-based app.
Collaborate as a team when scheduling your social content and respond to messages from your social platforms with ease. Review social analytics to find what types of content work best for you.
Another aspect of social media is social listening. You want to find potential customers and understand the sentiment toward you that people share throughout the internet. Audiense helps you identify and segment information from the internet about you.
Using the data, you can create more targeted online campaigns and get a better grasp of your audience, including key information for building more effective customer personas.
Build outstanding landing pages using Unbounce. You can use the tool to A/B test layouts, content and media to better understand how to reach your target audience. Learn what elements work best to increase your conversion rates.
This tool is also good for those with limited design resources or skills because the pre-built templates help you get started quickly.
Unsure how effective your website design really is? Learn where users spend their time on your web pages using heatmaps from Hotjar. This tells you where people are clicking. Plus, you can see video recordings that demonstrate how users engage with your website.
Looking for a Marketing Agency?
Get measurable results on your investment.
If you're looking for high-quality cold email lists, Seamless AI can help build lists you can use. Just be sure you have an effective lead nurturing series that helps introduce who you are and why you matter.
You've probably heard of Canva and its graphic design features. However, Creatopy is designed for marketers and allows you to set brand kits to make your assets easier to create and manage. Agencies also find this tool more user-friendly because it allows for better collaboration than Canva.
Creating various versions of the same design for different use cases and platforms is also incredibly simple and can help you save countless hours of rework.
Build data visualizations and presentations using modern, attractive designs. Visme helps with building attractive designs and pulling data from spreadsheets directly.
Communicating with your team is an essential element of managing marketing campaigns. Slack helps teams reduce the number of emails they send and get quick answers from team members.
Thanks to various groups and streams, it also breaks down silos within companies and helps teams be more collaborative. Team members can leave and join channels when they need to.
You can integrate many tools with Slack for time savings and easier collaboration.
Trello helps teams manage content with ease. You can move content from the brainstorming phases to write phases and see where a piece of content is in the pipeline quickly.
Small teams can use the tool for free, and larger teams can use it for a minimal monthly fee. Whether your team is remote or working from the same area, it's a good way to promote collaboration and brainstorming for content creation.
Using Google Analytics is free and offers valuable insights to better understand how users navigate your website and learn more about your conversion rates. Learn how users get to your website and the pages they explore.
See how your content is performing to learn more about your most-viewed pages and look for opportunities to create similar content.
Looking to find influencers within your industry? BuzzSumo can help. Check out trending topics and look for opportunities to use various types of content to reach your target audience.
Review social mentions, content analytics and overall performance for your social media channels to spot opportunities and grow your following.
Businesses that offer consultations, sales calls or demos find Calendly to be a helpful tool. Customers and prospects can review a list of open times to talk and schedule an appointment quickly.
This tool helps small businesses automate their administrative tasks and reduce the need to send follow-up emails or send out online meeting information since it syncs with such tools.
Avoid awkward or unprofessional mistakes in your content by running it through Grammarly first. Whether you're writing a business email or ad copy, it helps you reduce the likelihood of a misspelled, misplaced or missing word. It can also reduce redundancy, cliches and more. Plus, you can review the tone that your content sets to help maintain your brand's persona.
While email marketing is an effective tool for reaching customers, SMS can help your company conveniently interact with customers, matching how they interact with friends and family. Create custom marketing campaigns using text messaging and engage with customers using two-way messaging. Prices start at $99 a month.
Google Ads can help you reach your target audience when they are seeking information related to your product or service. Using just a few sentences, you can highlight the most important aspects of your product or service to reach customers in a time of need.
Google Ads offers diverse opportunities, from an ad on Google Maps to Google Shopping. Or run banner ads within partner websites. Set your budget and target your audience carefully and you'll likely see a decent ROI using this digital marketing tool.
Build engaging forms, quizzes and surveys using Typeform. The drag-and-drop interface is easy to learn and simple to customize. Use a template or create a survey using your own design. The program also allows for conditional logic and real-time analytics to help you get the most from the tool. Collect feedback, research a topic or generate leads using Typeform. Integrate it with a variety of other digital marketing tools for seamless experiences.
Digital Marketing Tools and Insights
If you're looking for the ultimate way to get the most out of your digital marketing, partner with a digital marketing agency. You'll augment your team quickly with experts in SEO, content, website design, user experience, social media and much more. Schedule a free consultation with New Light Digital now to learn more.
Further reading: