As an e-commerce retailer, driving traffic that converts into top-of-the-funnel leads is essential to earning new sales and customers. When it comes to paid strategies for online retailers, you have many options, including social media and Google Ads. Finding the right mix of paid strategies to earn the most conversions from every dollar spent is essential.
But the reality is that marketing strategies must be fluid. What is working well today might require some adjustments next month. You need to be ready to evolve your paid campaigns to keep earning high returns.
Building a Paid Strategies Marketing Plan
While you don't want to ignore organic efforts – including SEO, social media and word-of-mouth advertising – building a paid strategies plan is also important, especially if you're in the early phases of finding traction with organic marketing tactics.
Follow these steps to build a paid marketing strategy that will deliver results for your e-commerce business.
1. Research Your Audience and Their Behaviors
Before you can research the best platforms to place your advertising dollars, you need to know who your audience is and what interests them.
Building a customer persona for each of your audience segments can help you gain a better understanding of what motivates your customers.
When building out audience profiles, don't focus only on demographics. Get deeper into their pain points and challenges so your ad copy can dispel their concerns quickly and showcase in a few words why your product or service is a good solution for them.
2. Set Goals
One mistake advertisers make is not taking time to research how much they can afford to spend to earn a new customer. You should know your profit margins on all products based on unavoidable overhead expenses.
From there, you can determine how much of that profit margin you feel comfortable devoting to advertising your product or service.
Finances are not the only goals you should set. You should also outline how many leads you need to generate monthly, quarterly or annually from a specific tactic.
Setting goals at the onset of a new advertising strategy will make it possible for you to determine whether your campaign was successful, which can also guide you in knowing where to continue putting your funds.
3. Target Prospects Ready to Make a Purchase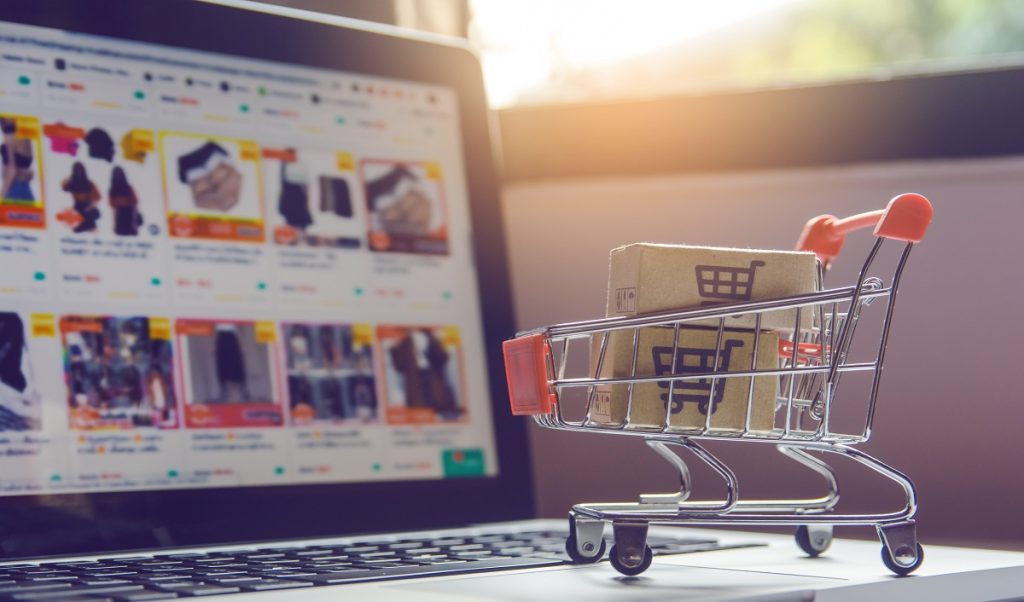 Organic tactics might target prospects earlier on in the funnel just looking for some initial information as they research solutions to their challenges. But when paying for ads, you should start by targeting customers who are ready to purchase from your company.
For example, when reviewing target keywords for Google Ads, be picky as you look for more transactional keywords that show buying intent. That's not to say you can't add the other keywords later, but you want to start generating new business to further fund your paid campaigns.
As you consider social media ad audiences, think about those with interests that are most likely to convert or select your customer segment that shows the most promise based on purchase history.
You'll want to learn more about other segments as you find success with your projects. But ultimately, finding fast success can give you the funds to experiment and test with audiences you aren't quite as familiar with.
Looking for a Marketing Agency?
Get measurable results on your investment.
4. Build Targeted Landing Pages for Ads
You don't want your prospects getting distracted on your website and not taking the action that you want them to. Instead, build targeted landing pages that prevent too much navigation away from the information you really want them to read.
This also helps you target various audience segments with spot-on messaging. Your website has to be a catch-all that resonates with everyone to some degree. But a landing page that is specific to a paid advertising campaign can be much more targeted than your main site.
If you feel you need a menu to offer additional information, keep it simple and ensure all pages are conversion-focused and hyper-related to the content of your ad. But ideally, you want one page with information the customer can scroll to learn more without having to navigate the site.
If you're running a Google Ad, you also want to be sure your landing page includes the keywords you're targeting with your ads to get a better ad score, which means higher placements and lower fees.
5. Ensure Strong Calls to Action
Now all ad collateral has strong calls to action for best results. Ad copy should close with a call to click to learn more or purchase to solve the pain point. It all depends on what you're selling and how ready you believe your prospects are to take the next step with your company.
As you build out your landing pages, you might offer calls to action with varying levels of interest. For example, the customer could download a guide or ebook or finalize their purchase right there. Having a free conversion and paid conversion can help with ensuring you provide something for everyone.
But you don't want to overdo it with calls to action on your landing page either. Too many buttons or links can overwhelm or distract your audience. Make it clear and simple to take the next step with your company.
6. Always Use HTTPS
As an online retailer, having a secure website is essential. Your guests want to know that the information they share with you on landing pages or your main website will be secure from prying eyes or those with malicious intentions.
Ensure that landing pages and any domain that you own and invite customers to have ample security.
7. Monitor Results and Adjust
No matter where you choose to advertise your e-commerce business, you'll need to keep a close eye on results. Turn off low-performing keywords, target audiences or ad sets. Test new messages as you find what resonates best with your customers.
The work is never done with paid campaigns. Keeping conversion costs down requires attention to detail and ongoing optimization.
Walk away from platforms where you can't find traction despite new ad sets, targeting and optimization. Some audiences just respond better on other platforms. For example, highly visual products sell better on social media because of the ability to incorporate product videos and images. In contrast, retargeting on Google network ads might work better for retailers with smaller purchase prices where the customer just got distracted and forgot to complete their transaction.
Just because one tactic is helping build awareness for your competitors does not mean it is what is best for you.
8. Avoid Poor Advertising Platforms
Some platforms are naturally better than others for earning retail customers. Analytics and optimization tactics are more robust on some platforms, making it easier to reach your target audience and get the most from every interaction.
Platforms that don't provide a deep dive into where you're seeing traction and what needs improvement should likely not be part of your ongoing ad spend. Read more on reasons why you might not be seeing results from Yelp, Angi or HomeAdvisor.  
Your Paid Ads Strategy Partner
Managing paid ads is a big job and requires expertise to get the most from the ads. Get one of the best paid ads partners available to help build your strategy and oversee the ads' results. Schedule a free consultation with New Light Digital today.
Further reading: