Many paid advertising tactics have proven effective at bringing in new customers. But as you evaluate the cost per lead for your paid initiatives compared to organic customers and the customer lifetime value for each type of customer, you'll likely find that organic customers are worth far more.
Organic relationships and introductions to your organization are beneficial for many reasons.
These customers are generally seeking information related to a product or service you offer and are ready to buy.
The only costs associated with bringing in these customers are administrative, staffing and ongoing costs to keep your marketing live.
Customer lifetime value for organic customers tends to be higher because they were seeking out your products or services instead of impulsively buying them.
Organic customers are well informed as they came to you through informative channels, such as SEO, guest blogs, social media shares, etc.
Growing your audience through organic marketing has a lower cost per acquisition because it is always on, which builds a regular pipeline.
Here's a look at organic marketing and why it matters for your brand.
What Is Organic Marketing?
Organic marketing helps bring customers to your business naturally without promotional content or paid ads. Some examples of organic marketing include the following.
SEO
Blogging
Guest blogs
Email newsletters
Social media (excluding ads)
YouTube videos
User-generated content (i.e., reviews, videos, podcasts, testimonials)
The goal is to bring the customer to your website through high-quality, relevant content. While you aren't paying for the promotion, you still have some expenses related to staffing, tools and ongoing fees, such as website hosting. So it isn't free, but it doesn't have an additional cost above and beyond the regular expenses that every marketing team naturally incurs.
Organic Marketing Benefits
As you evaluate whether organic marketing is worth the effort for your marketing team, evaluate these organic marketing benefits.
It starts with building rapport with your customers to build trust and connection. In the long run, this generally results in improved customer loyalty, which results in greater customer lifetime value.
Organic marketing is more cost-effective than paid channels because you don't have to spend money on ads on top of regular administrative expenses.
Customers continuously come from organic efforts once you've put everything in place, such as once you've paid for a guest blog post or built your SEO to the point where you're receiving regular organic traffic.
The largest drawback to organic marketing is that it is not instant. That means you'll need to build in several months to start seeing results from your efforts. For that reason, many companies use a mix of paid and organic efforts, especially while getting established. Using a combination helps you start building your leads while working on building organic traffic.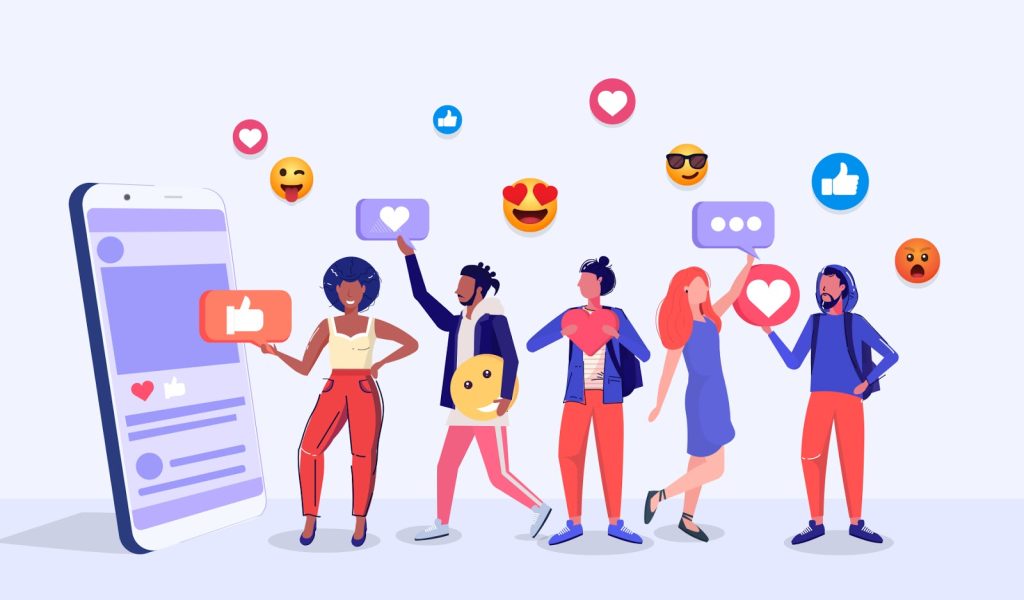 Getting Started with an Organic Marketing Strategy
Companies looking to take full advantage of organic marketing should follow these tips for getting started with effective techniques.
1. Analyze Existing Website Traffic
As you work to reach organic customers, you need to gain a better understanding of where your organic efforts currently stand. Take some time to dig deep into your website analytics. Some important analytics to review include the following.
Most visited webpages
Popular blogs
Pages with the highest organic traffic
Largest existing traffic sources, such as email, social media, referrals, etc.
As you gain a better understanding of your existing traffic, you can build upon your most successful tactics and begin filling in gaps where you aren't seeing traffic to your website, such as from social media.
Looking for a Marketing Agency?
Get measurable results on your investment.
2. Get the Necessary SEO Tools
Website analytics only tell one part of the story when analyzing organic traffic. You'll know how many people visit your site, but you won't know what brought them there necessarily.
SEO tools can tell you how well you're ranking for various keywords and offer insights into potential keywords to target based on keyword difficulty. You should review monthly SEO reports from your tools alongside monthly website analytic data.
You'll see keyword suggestions based on competition for that keyword, ease of ranking and search volume. This will help guide you in knowing where to start with your initiatives and the most important and relevant content to begin developing.
3. Generate High-quality, Customer-centric Copy
Once you know what types of content resonate with your customers and you've reviewed keyword suggestions from your SEO tools, you're ready to start writing high-quality content.
Content ideas are all around you. Just start listening to what your customers are telling you. Inspiration might come from the following locations.
Customer service inquiries
Common questions you receive during the exploration and sales processes
Comments and questions on social media
Frequent search terms
Focus groups
Follow-up surveys from your sales process
Annual net promoter score feedback
When developing content, you should be asking what's in it for your customers – not for you. Content is not self-serving. That's where many companies go wrong in the process, is that they focus on their own wants and sales instead of serving their customers' needs.
4. Evaluate Your User Experience
Providing customers with great content is only one aspect of generating high-quality organic website traffic. Another aspect is in providing a good user experience that makes it easy to consume your content and encourages users to return for more, as needed.
Making your content visually appealing and easy to navigate is an often overlooked aspect of building organic traffic and attracting customers.
User experience extends to all your marketing channels. On social media, use attractive GIFs, memes, infographics and more.
Consider whether a website redesign and menu simplification might help users navigate your site and consume its content.
When drafting guest posts, consider ways to make the content easier to read. This might include adding an index to help users jump to the relevant section they want to learn about or using bullets and numbered lists to skim the content more easily.
5. Join Communities and Social Media Groups
While SEO is a powerful tool for generating traffic, answering customer questions in communities and groups can help you reach your target audience in a moment when they are seeking input from their peers.
Some places you'll find groups and communities include Reddit, LinkedIn, and Facebook. Look for groups that closely relate to what you do.
Spend 15 minutes per day checking into these groups and seeing if there are questions you can answer, such as how to do something or the best companies in your area related to what you do.
The most important thing to keep in mind is that you don't want to be too salesy in your approach. Instead, focus on answering the person's question and serving their needs. If you focus on the customer, you'll build more meaningful relationships, earn respect from others in the group and become part of their decision set for needs related to what you offer.
Building Organic Traffic and Sales
Organic traffic and sales are a long game. That means you'll need to take your time to strategically build your traffic through relevant content. Not sure where to start with your organic strategy or how to employ paid ads to augment your efforts in the meantime? Schedule a free consultation with New Light Digital to kick off our organic marketing efforts.
Further reading: