Build win-win marketing strategies that benefit both your business and the customer. These are the three strategies that work for any company.
Win-win marketing strategies ensure that both your business and its customers benefit from a situation or arrangement. But too often, marketing is self-serving, designed to just focus on sales and not the customer.
Customer-first marketing requires that you think about sales as secondary to the customer's needs. And when you do that, you'll find your marketing becomes beneficial to both you and the customer. It won't just educate them, but will also empower, entertain and engage them to turn them into advocates and repeat customers.
Review these leading strategies that help you and your customers win big with more intentional marketing strategies.
What Is a Win-Win Marketing Strategy?
In a win-win marketing strategy, both you and the customer win. Some examples where only one party wins include:
Steep discounts where the company only breaks even (often designed to get a customer to try a product to hopefully create long-term customers)
Disruptive marketing strategies designed to get the customer's attention but with minimal information that only drives sales and not understanding or relationships
Aggressive sales tactics that make a customer feel forced into making a buying decision
Subscription models that don't give customers the flexibility to cancel whenever
Free trials that require a credit card and then charge the customer without notification when the trial ends
Basically, if the customer isn't getting just as much out of a marketing tactic as the business is, it likely isn't a win-win scenario. Here's a look at the three leading win-win marketing strategies businesses can employ to build stronger relationships with customers.
1. Content Marketing
When drafting content, you don't want to ignore the call to action or consider how it ties in with your products and services. But you should also realize that content marketing is about building relationships and not selling. So while it is a marketing strategy, it isn't one where the business is drafting self-serving content designed only to sell.
You'll have content that sells, such as email series designed to help entice a customer who has shown interest in your products. And while these series should still include beneficial content to educate your audience, the series will likely have stronger sales copy than your average content.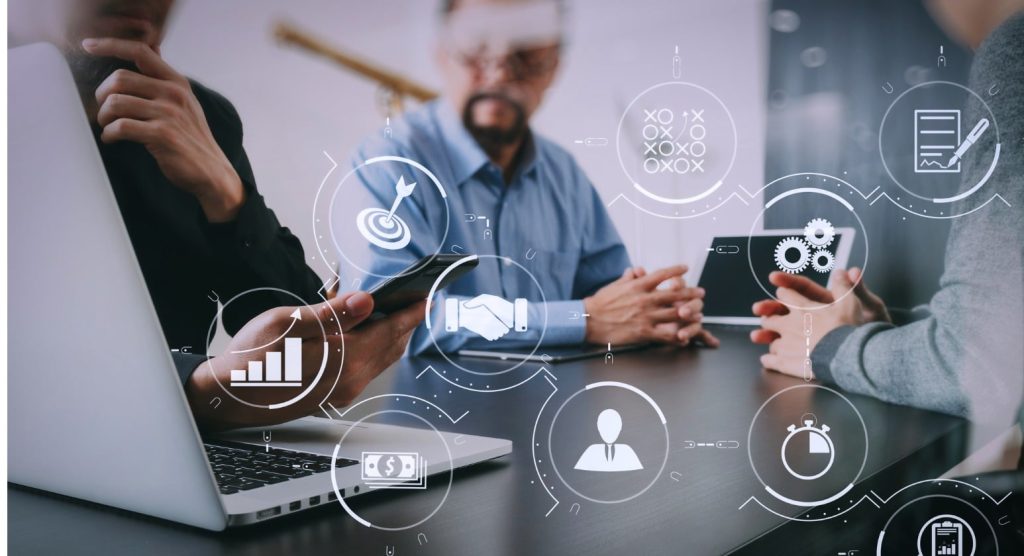 Some examples of win-win content marketing include:
Blogs: you don't charge for this content and offer it freely to anyone who can discover it. Hopefully, you're gaining new email addresses and contact information from this content, but you offer the content freely whether the customer shares their information with you or not.
Podcasts: perhaps it's similar content to what's on your blog but in an audio form instead of written. That way customers can consume the content when it is convenient for them without being tied to a screen. As your audience grows, you can commercialize your podcasts and make money from ads, if that's a direction you want to head. Otherwise, just be sure your audio content includes strong calls to action and clarity on how to get in touch with you if the customer has questions.
Videos: visual demonstrations of how a product works or how to do something related to the services you offer can help customers answer questions and discover information about a topic you're an expert in. Showcasing expertise can help make you the business of choice for the customer, though you might never hear from them again. But you'll still get video views and website hits, which can help you grow your online presence.
Social media: customers and prospects might follow you on social media to learn more about your industry or to be entertained. You'll grow your following, which can demonstrate your knowledge in the marketplace and help place you in the leader category. You'll get to know the customer slowly and get the opportunity to answer their questions in the comments section of your posts or via messages. It's another way of staying top of mind whether the individual has purchased from you or is still in the consideration phase.
Looking for a Marketing Agency?
Get measurable results on your investment.
2. Exclusive Promotions
How can you show your existing, loyal customers how much you appreciate them? Offer them exclusive promotions you don't offer prospects. Too often, companies give their best promotions to new customers to reel them in. And while that's understandable because you want to reduce the barrier to entry, you also want to consider ways to keep your best customers and show them how much you care.
Some examples of exclusive promotions for existing customers include the following.
Early access to new products or services: give your trusted, reliable customers early access to new products or services. Perhaps even allow them to be part of a beta group that helps you improve those products or services before you release them broadly.
Free samples: a little surprise in the box for existing customers can go a long way. Toss in a free sample of a similar product or one that complements what the customer generally purchases. You'll delight your customer in a special way. Or, include a trial size of the product that the consumer purchases and invite them to share it with a friend to expand your reach.
Secret sales: offer sales just to your trusted customers. This will help you further your relationship with the customer and show just how much you appreciate their business.
Vouchers or rebates: give customers special vouchers or rebates when they purchase a certain volume from you. It can incentivize a customer to buy more from you to reach a certain milestone or rebate level. And obviously, they help encourage future purchases thanks to the urgency related to vouchers and rebates before they expire.
3. Complementary Partnerships
Making partnerships with companies that offer complementary services can benefit your business through cross-selling opportunities. The customer benefits because they can make one purchase in a convenient location.
Plus, it benefits the companies that you partner with, which can give you a firm stance in your community as someone supporting other businesses. It's a good way to meet new customers, serve them and delight them in a unique way that your competitors might not be doing.
Consider selling products from similar companies on your website. Or offer combination subscriptions with your service and another service that integrates well into your offering.
In this scenario, it's a win-win-win for all three parties involved. Just make sure that you're setting up the partnership such that it truly benefits everyone involved and isn't self-serving. Charging your partner to list their products might be realistic if they aren't reciprocating the service. But if they are reciprocating, you shouldn't charge extra. The customer should get convenience from the partnership, but you might also toss in some mild savings to entice the larger purchase.
In some industries, it's harder to find non-competing products than in others. Get creative and think about what best serves your customers because that's what these partnerships are all about.
Building a Customer-first Marketing Strategy
Customer-first marketing will help you meet prospects, entice them into customers, and retain them long-term by delighting them with your outstanding services. If you're seeking resources to build a customer-first marketing strategy that attracts, engages, and retains prospects and customers, schedule a free consultation with New Light Digital.
Further reading: