As an owner of an eCommerce store, you need to ensure that you use every possible resource to get more leads. What if we told you that you could get on the top results of the Google SERP?
Yes, it's possible! Even in a very competitive industry, Google Shopping Ads make it possible for your business to increase your reach to millions of customers without reaching the 1st page organically. Google Shopping Ads is an excellent platform for driving traffic that converts and adds value to your business. However, you do require to put in some effort to get started as there are many essential steps and tips to consider while setting up your campaigns on the platform.
Excited already? Okay, let's get started with your Google Shopping ads guide!
What are Google Shopping Ads?
Have you ever come across a variety of product suggestions while you were looking for something on Google? Ever wondered what these products that are displayed at the top of the SERP (Search Engine Results Page) are?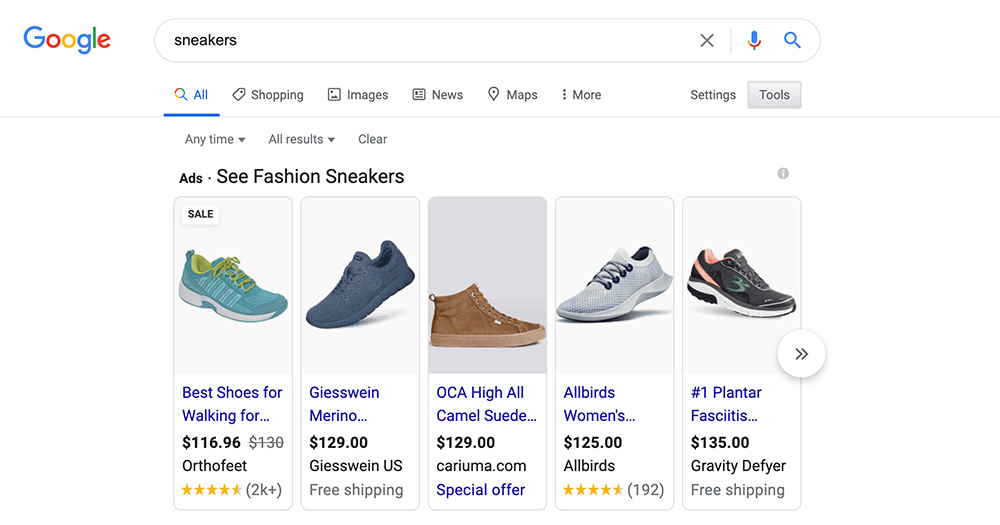 These search results displayed in the form of images over the organic search results are Google Shopping Ads.
Google Shopping Ads or Product Listing Ads (PLAs) are different product relevant advertisements displayed over Google's search results every time a user searches for some product using keywords across Google's search engine platforms and Google Shopping.
In technical terms, Google Shopping Ads is a search engine marketing platform representing keyword-based results for different e-commerce stores. With this platform, Google provides different eCommerce store owners with a chance to expose their products to millions of customers without stopping the SERP pages organically!
The ads present over Google Shopping carry relevant product information (image, merchant name, and price). Created using different product data attributes submitted over Google Merchant center, Google uses its algorithms to display shopping Ads.
Now that we have an idea of what Shopping Ads are, let's have a look at different Ad types:
Google Shopping Ad Types
1. Product Shopping Ads
As the name suggests, these ads are the ones that present relevant information about a given product (title, image, link to your store, or price)—appearing over different platforms like Google Images, Google Search, and Google Search Partners.
Used widely by eCommerce store owners, the Shopping Ads for Products are submitted using a linked Google Merchant Center account.
2. Showcase Shopping Ads
Similar to Product Shopping Ads, Showcase Shopping Ads highlight something more than the regular ad type. These ads highlight relevant information around the displayed ads around different related products.
However, these ads' nature is to display results when people inquire for more general terms (say search using secondary keywords) rather than looking directly for one specific product.
These ads are more widely used by people who want to advertise a specific brand or introduce a business that deals with a specific variety of products.
3. Local Catalog Ads
LCAs are advertisements that are generally displayed over different websites and applications. Created using local inventory ads feed, these ads highlight different products and their availability in the store.
The nature of LCAs allows them to be widely used by eCommerce stores, generally dealing with apparel and technology.
4. TrueView for Shopping (YouTube)
This Google Ad type is useful in creating video ad campaigns. These ads connect viewers to suggested products and produce interactive ad videos that educate customers around a specific product and entice them to purchase.
Created using existing Merchant Center product data, these ads help the users create up to 6 different cards for shopping that will appear over the advertisement video at a time. Further, users can also filter their inventory or include specific products over their video ads.
5. Smart Shopping Campaigns
One of the newest additions to the list, these Ad types are automated ad campaigns that use Product Shopping ads and display ads (including the likes of display remarketing ads) to show relevant results.
The nature of these ads allows them to place ads automatically and use keyword bidding to promote relevant products across Google networks, using the Google feed.
Listed above were all the ad types present over Google Shopping Ads that you can use depending on your requirements. While you now know the different ad types, things might get difficult for you if you don't understand how the platform works!
So, let's have a look:
How Does Google Shopping Work?
Google Shopping Ads utilize google shopping feed submitted via the Merchant Centre Account to perform its functioning. Product feeds are an essential element that helps you develop your campaigns in Google Shopping.
Your product feeds are a collective of different information (description, image, price, availability, etc.) that provides Google's algorithm with an idea to place your ads while populating search results.
Still, confused? Let's try to make it simple!
You start using Google Shopping Ads to place your products over the SERP. To advertise your products over the platform, you need to provide Google with all the relevant product information via uploading the feed over Google Merchant Centre.
Whenever a given user executes a search over the Google search engine, the platform references all the product feeds available in its database to highlight a relevant result.
Under this situation, if the user's search query matches any of the descriptions provided in your feed, Google highlights the results over SERP and other relevant Google Display Network and Youtube. That's how it's done!
Remember, the right feed will get you a profitable Shopping Ad. You need to keep your product feed updated to be able to make full use of the platform.
Let's have a look at the different way in which you can create a profitable Google Shopping Ad:
How to Create a Profitable Google Shopping Ad?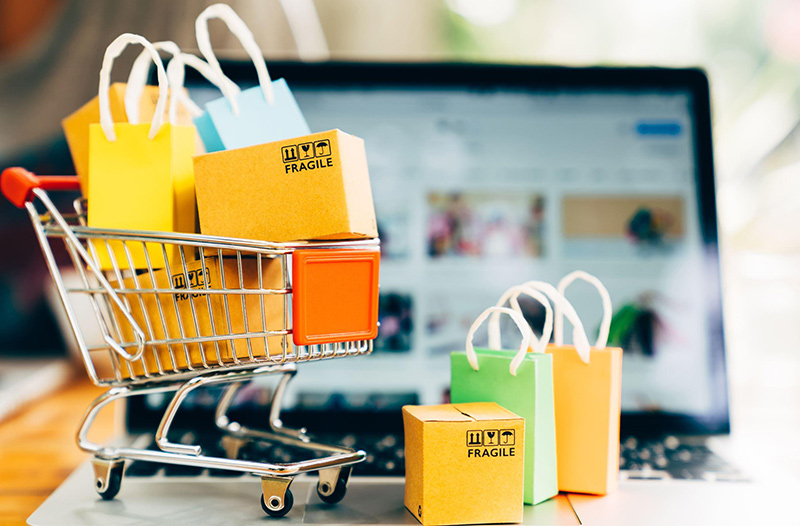 Here's your Google Shopping ads guide to help you get started:
Step#1: Ensure that your Listings and Product Photos serve the benchmark
Your product photos are an essential element of Google Shopping Ads.
Reason? It's human nature to make purchase decisions based on what they see!
Therefore, while you are setting up your Shopping Ad, it's important to be very careful with the images that you decide to choose for your products.
Here are some tips for your product images that you need to satisfy to make the most out of your Google Shopping Ad campaign:
The image needs to be presented in a clear background. Having a white background for your product images is highly recommended!
Ensure sure that the image is genuine, i.e., there are no watermarks on it.
Google doesn't want you to put images with brand data on them.
Stick to high-quality images
Your image should be an exact representation of the product, don't try your luck by putting up information of any kind over them.
Ensure that you use multiple thumbnails for your products, each describing a different angle of the product.
Step#2: Make sure that your store aligns with all the Policies & requirements of Google Shopping Ads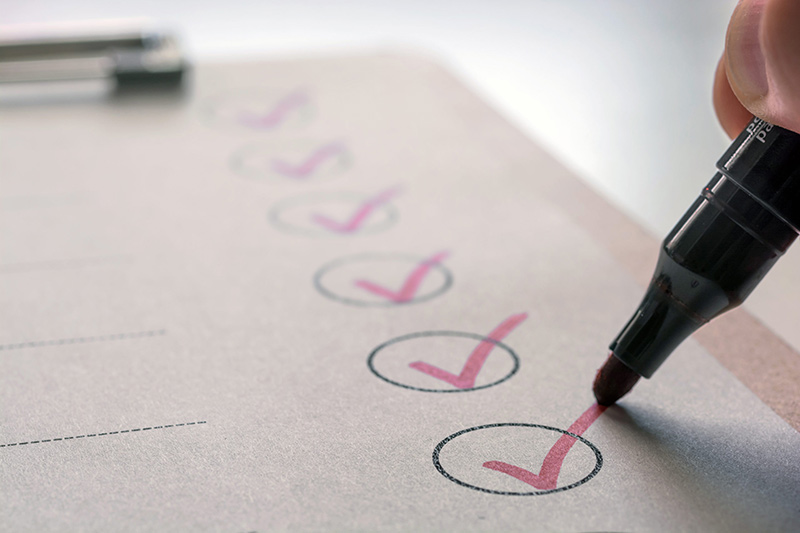 Once you are done with all the settings, make sure that you cross-check all the policies & requirements imposed by Google.
The search engine algorithm uses many guidelines to populate results; therefore, it expects the feeds to follow everything from content quality to the structure of the feed.
There's only one rule to perfect your Google Shopping Ads, stick to the rules!
Step#3: Sign up and Set up Your GMC Account
It's time to log in/ sign up to your Merchant Center Account in the third step. Here's a walkthrough to help you out:
Create a Google Account (dedicated to your business).
Enter all the relevant business information in the Merchant Center account.
Input all the details around the different products (either from your official store or Google) in your store. Remember, this is the place where your customers refer to the products.
Provide all the information on email preferences and management platforms. Once you input the information, your account is ready for use.
Step#4: Curate Your Product Feeds
Your product feed is like the database that contains all the information of the products available on your eCommerce store. This feed is like a file that comprises a product list, created by accumulating together different attributes.
Your product attributes are the ones that help you uniquely define your products.
Once you are done with all the attributes, Merchant Data Center includes them on a primary feed. However, while you are creating different product attributes for your feed, make sure you understand, review and align with Google's requirements.
Step#5: Link Google Ads to Merchant Center Account
As mentioned previously, Google Shopping Ads work closely with the MCA, making it essential to link both platforms. When you link the given platforms, it allows you to leverage data-centric from the Merchant Centre and retail-centric campaign tools from Google.
Interestingly, there's more to the picture than just boosting your online presence, as the product feed can also be utilized as a part of dynamic remarketing, local inventory ads, and several other promotional activities.
Here is the list of benefits that you can get by linking your Merchant Centre to Google Ads:
It binds the data between both the accounts, allowing them to share data among themselves.
Both account owners and admins handling the campaign can easily modify the product information into the Merchant Centre
You can easily remove ads from the campaign
Need Help with Your Google Ads Campaigns?
We'll configure the right tool for your website.
Step#6: Google Shopping Campaign Settings
a. Country of Sale: This option allows you to identify the target country where you want to operate your business. This way, when you have selected your country of sales (say Australia), all the advertisements will be processed and filtered so that customers from the selected location can see the ads.
However, you need to ensure that the selected data selected over the Merchant Centre for your feed is available over the desired region. Further, you also need to ensure that your data should be translated and converted in the right language and currency.
b. Inventory Filter: The inventory filter allows you to limit the overall products that are listed in your campaign. However, you need to ensure that you adjust the inventory filter settings as this option can't be set by default.
Once you have adjusted all the inventory filters, you can quickly view your products. You can also adjust the settings later easily.
c. Bidding: The bidding option allows you to create a bid to enable you to use it during the campaign. However, while you are setting your bidding strategy, you need to understand the different bids you will be allowed to choose from. Similar to the inventory filter option, your bidding strategy can also be re-adjusted later.
Listed below are a few goals that you should consider before setting your bids:
Do you want conversion tracking over your bidding?
Do you wish to boost brand awareness?
Are you trying to generate more traffic and organic leads?
Are you planning to boost interaction and run videos?
Would you like to use Google's Smart bidding strategies like Maximization of Conversion, CPA, ROAS, and Maximization of conversion value?
d. Daily Budget: Your daily budget is all about the ad spend that you want to shelf out of your advertisement capital. The daily budget function is all about setting a bar for ad spend on Google Shopping Campaign.
Remember, if you are new to Google Shopping Ads, we suggest you go with the lowest possible daily budget.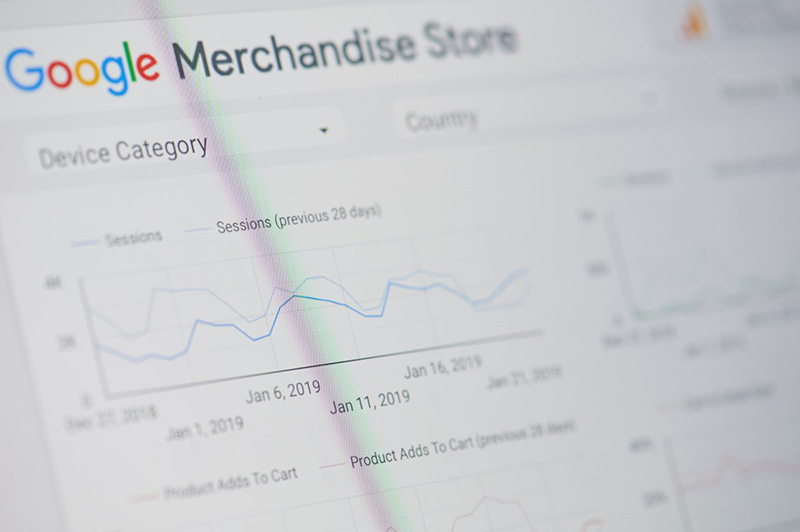 e. Campaign Priority: The campaign priority option is a feature that allows you to manage multiple campaigns while you are advertising a single product over different campaigns in the same country.
Your campaign priority helps you get a clear understanding of the amount of ad spends going behind individual products in the campaign. This way, you can easily calculate the returns from different campaigns around a single product and stress more on the one that bears maximum profit.
f. Devices and Networks: The Network & Devices settings highlight the list of devices and channels over which your ads will be played. While it is always advisable to go with the default settings with this option, you can customize it by clicking on the unchecked box.
g. Local Inventory & Location Ads: As the name suggests, the Location & Local Inventory Ads allow you to finetune your ad range to the sub-level. If you are dealing with products that are available locally, you need to go with this option to sell around the local location.
However, you need to remember that you need to enter the right mix of data on your product feed and in the merchant center feed when you are dealing with local products.
Step#7: Next Steps
Now that you have followed all the steps to create your Google Shopping Ad, the next step is to save the settings and continue. Once done, your shopping ads are live now, congratulations!
Now that you are all set up with Google Shopping ads, it's time to check out some of the top strategies that will allow you to grab more sales!
Top Google Shopping Ads Strategies to Get More Sales
Strategy#1: Optimize Your Product Titles
If you have to correct one attribute of your Google Shopping Ad, it should always be your product title. The reason? Having a highly optimized product title allows Google's algorithm to understand your product type and consider it while populating results.
Therefore, even though Shopping Ads are not keyword-based, you need to keep up with highly optimized, ensuring relevant words are used to create it. Remember, you should always include keywords over your page title, product titles, meta description, and image alt text.
Strategy#2: Optimize Your Product Feed Descriptions & Categories
Your product feeds are an essential element for your success in Google Shopping; it needs to be optimized correctly. When you optimize your product feed with the correct attributes and categories, the search engine's crawlers can easily place your ads in relevant places.
Further, while you are optimizing your product feed, try to be perfect in describing specific details over your descriptions.
Example: In a situation where you are hosting an advertisement over your website, you should add that information to your feed. This way, your ad will be more relevant in the sales search results.
Strategy#3: Optimizing Your Product Images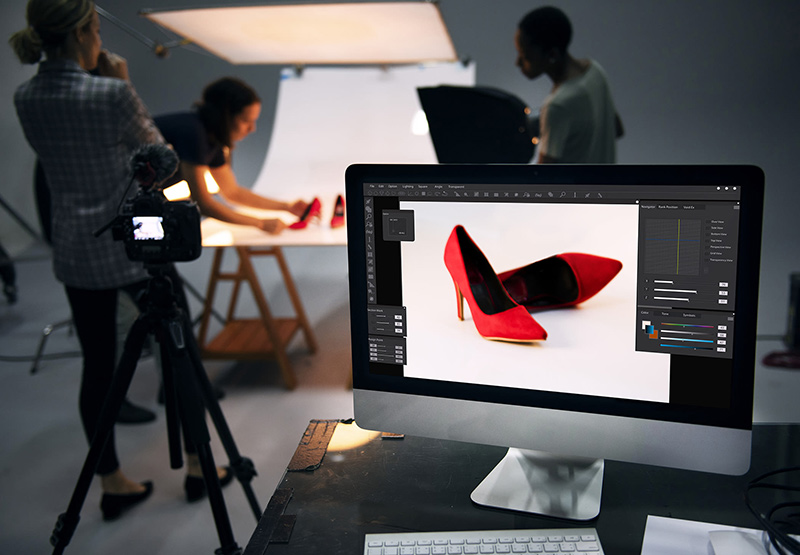 Your product images are the first thing that your visitors will lay their eyes on; make sure it's the best! While you are optimizing your product images, make sure that they align with the platform's requirements and the demands of a potential buyer.
Your image should educate the customer around the product and entice them for purchase; always go for high-definition images.
Strategy#4: Use Google Shopping Ad Extensions
The Ad extensions for Google Shopping can be one of the best ways to get your products' maximum benefits.
Listed below are the four different types of extensions to choose from:
Price drops
Merchant promotions
Product ratings
Local inventory advertisements
Based on the type of extensions, you can easily leverage them to allow improved sales of your products.
Example: You are the prices of products at your store are reduced, in such a situation, you can use the 'Price Drops' extension for highlighting the price change over your Ads. Similarly, you can use the "Merchant promotions" to highlight the event of sales.
Strategy#5: Use Products Review & Ratings
The ratings and reviews of different products help you win potential customers' trust because they buy what they see. These testimonials come in handy over your Google Shopping Ads as well!
When you use the Google Shopping ads, make sure that you highlight the ratings using stars or numbers over your advertisement. This way, you can also make the most out of potential customers.
Strategy#6: Implement a Negative Keywords Strategy
While Shopping Ads might not be a keyword-based algorithm, it certainly operates in such a manner. When a searcher queries the platform with specific terms or phrases, the chances are that the search engine might consider your products as a relevant result. Therefore, you have to implement a negative keyword strategy in place.
While you are implementing negative keywords, make sure that you associate one such list with every campaign. This way, you will be saving over your ad spend besides receiving exposure to highly intent searches over random generic searches.
Strategy#7: Adjust Bids By Device Performance

Your ads perform differently over different devices (say between desktop and mobile). When you have better conversions across a single device, won't you want to focus more there?
Yes, this is where the option comes in handy. Make sure that you set different bids based on how well your products perform over other devices.
Strategy#8: Optimize by Geo Location
Another great way of optimizing your Google Shopping ads is by segregating your campaigns through Geolocation. Now that you know that products can be filtered differently using locations, you can also focus on your campaigns around a specific location.
This way, you can easily manage the demand for different products of your store around different areas.
Example: If you sell winter clothes, you are more likely to experience a higher demand for your products in Australia over India. Therefore, when you optimize your Shopping Ads over Geo Location, you can choose to skip the products that don't perform well in a particular area.
Strategy#9: Increase Bids for High-Performance Products
Isn't it obvious? You would want to spend some more of your overall target ROAS over products that are high performing and provide a better income. Therefore, increasing your bids over high-performance products allows you to attract higher returns.
However, even after you have increased your bids over high-performance products, you should understand that the conversion volume might be affected.
Strategy#10: Create a Remarketing Lists for Shopping Ads
Creating a remarketing list is one of the most effective ways of catching your warm leads. These lists allow Google Shopping Ads to showcase their surfed products over the different Google channels once they have spent some time around your store.
This feature allows brands to segment with their users and categorize them based on previous engagement patterns. This way, you can easily adjust your online bids to push sales with high potential customers.
Conclusion
Listed above were some of the most impressive strategies to get started with your Google Shopping Ads journey. While most of them work effectively for several stores, it's time for you to test the above ways on your Google Shopping Ads and grow your business.
All the best!
Guest Post Contribution from AdNabu
Creating an approved Google Shopping Feed & running profitable Google Ads is a multi-step process. AdNabu's app helps you to easily create a Google Shopping feed & run profitable Google shopping Ads. All changes from your Shopify store are fetched and updated automatically in the feed.
Further Reading: