Tracking the right marketing metrics can provide valuable insights into your business to help you put your marketing budget where it is most valuable. Get tips on creating a data reporting strategy for your small business.
Without data and insights from your marketing efforts, you're just going through the motions. With no insights into your most successful channels and areas with the most ROI, you're missing out on growth opportunities.
It's like purchasing the newest, flashiest car without test driving it first. You're spending money because you've read it's the best. That doesn't mean it's the best for you.
A data reporting strategy will discipline you and your team to review insights regularly to put your marketing and lead generation budget toward the most successful areas of your business.
An Overview of Data Reporting
Data reporting is the process of creating visual representations of your analytics. These real-time charts, graphs and tables provide valuable insights into your marketing efforts.
Even when you know you're putting your budget toward beneficial marketing tactics, you should not stop reporting on them. From month-to-month, your ROI can change for various marketing channels. Ads can lose their effectiveness. And if you aren't monitoring the information, you'll keep putting large chunks of your budget toward these activities.
Part of your data reporting strategy for your business should include comparing and contrasting this month's results to last month's and the same month last year. These comparisons give you added insights into how your marketing efforts are adapting or changing so you can spot trends or adjust marketing efforts that are no longer valuable.
Tips for Small Businesses to Implement a Data Reporting Strategy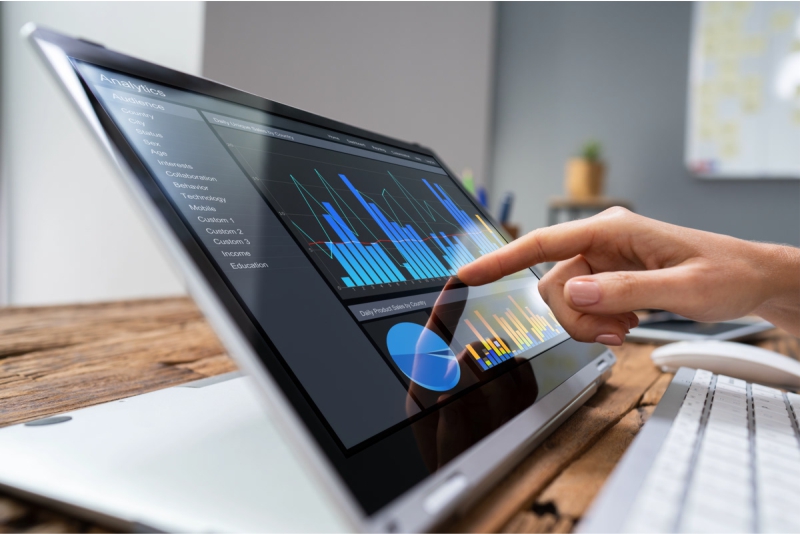 Small businesses have limited staffing and resources. As such, many skip over the important activity of data reporting and analysis. Or small businesses opt for tools with only limited insights into flashy metrics that have no impact on the bottom line.
You need a strategy that shows clear data in easy-to-read, simple charts and graphs. As you evaluate what tools your team needs to succeed and continue growing, here's a look at some of the things to look for in a data reporting strategy.
Are you pulling together multiple data sources to see the whole picture? For example, if you're running Facebook ads, you need to track the customer journey beyond the moment when they visit your website for the first time or share their email address. To know the true value of those Facebook ads, you have to follow that customer all the way through to purchasing with your company. Only then will you know the ROI of that tactic.
Are your charts easy to read? Sometimes important data is hidden deep within a small business reporting structure. You should be overlaying past sales with current sales numbers and past marketing results with current results. This will enable you to see trends and take action toward improving your small business growth.
Does your team add notes to each month's reports that provide context? Sometimes analytics don't tell the whole story. In those cases, having a section with notes, such as indicating that you tried new ad messaging that month, can explain changes in analytics so you can adapt your efforts accordingly.
Tracking Marketing Metrics That Matter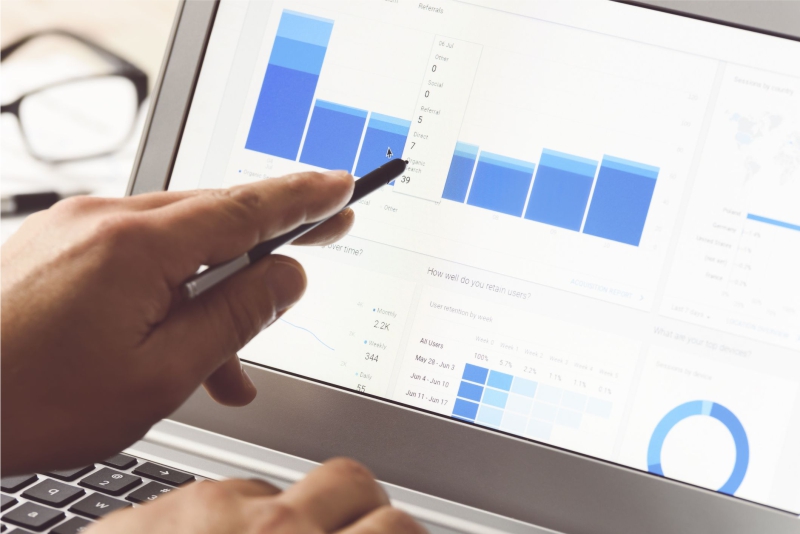 Small businesses just starting out on their marketing journey might be unsure about what marketing analytics they should be tracking. Some people get caught up in vanity metrics like impressions and click-throughs.
These metrics are certainly important and can guide you in taking the next step in these campaigns. However, they only tell you part of the story. Don't forget to track leads, sales and returning customers. You need to get to the metrics that make money or provide the resources your sales team needs to get closer to a sale.
Small business owners looking to save some money choose to run marketing campaigns on their own instead of hiring experts. And while that's certainly understandable, one of the great benefits of hiring experts is that they know what metrics matter and how to report those metrics to get results.
New Light Digital is a full-service digital marketing agency helping businesses of all sizes grow. We'd enjoy the opportunity to help you grow your business as well. Schedule a free consultation to learn more about our services.