Live chat on your website is a great way to improve your customer engagement while also guiding prospects along the customer buying journey.
Today's modern websites are so much more than an online brochure. They're interactive and invite your customers to engage with you online. So if you have a WordPress website and it's only serving as an online brochure, it's time to make a change.
An important interactive feature for your website is live chat. This helps your customer service and marketing teams engage in real-time conversations with customers and prospects to delight them and often close a sale.
Benefits of Live Chat on WordPress Websites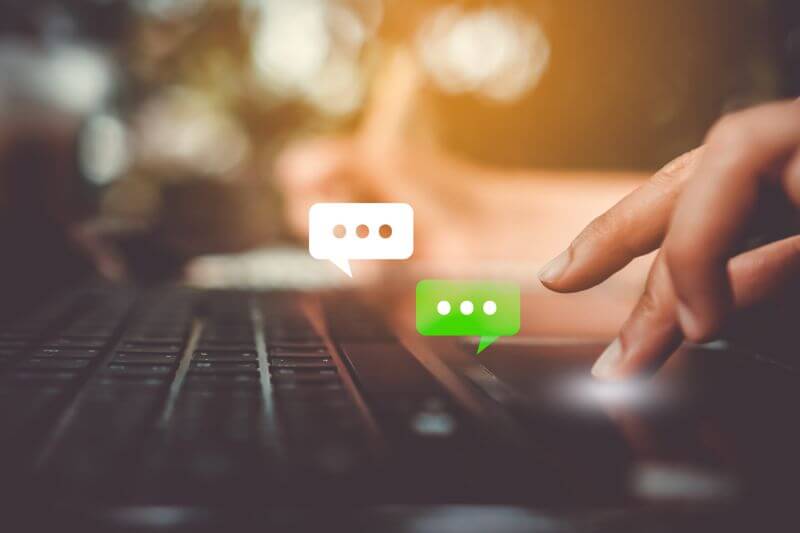 Phone, email, support tickets – these communication channels all take time for customers to get answers to their questions. We live in a culture where customers expect immediacy. If they can't find that with you, they might start looking elsewhere for it.
Opening online live chat has many benefits. Here's a look at a few.
1. Answer Customer Questions Fast
You want to beat your competitors to answering your customers' questions. Failing to do so could mean you lose that customer's business. Part of the customer buying journey is information gathering. And while you might think you have it all covered on your website, you might not realize gaps in your content that fail to answer a question. Opening live chat enables customers to continue on their buying journey to get closer to purchasing with you.
2. Improved Customer Experience
Customer experience is essential to earning repeat customers. If a customer has a poor experience with you, statistics show that 89 percent will go to a competitor after that. You need to make sure you're delighting your customers but also creating a sounding board for when you don't delight them.
The more communication channels you can open with your customers and respond to their needs, the better overall experience they're likely to have with your company.
3. Gather Marketing Data and Leads
When a user starts an online chat, they normally need to input their name and contact information. So as you answer their questions live online, you're also gathering marketing data for your sales and marketing teams to follow up with that customer. This can help you create nurture campaigns and adjust online content based on customer questions and inquiries.
4. You'll Experience Improved Conversion Rates
HubSpot research finds that 82 percent of consumers want an immediate response from a business. Failing to do so means they'll seek that answer somewhere else. To provide the level of service your customers want, you need to open online chat to provide that immediate response.
5. Customers Are Starting to Expect It
The more websites that feature live chat, the more customers come to expect that service. Show you care about your customers by opening this important communication channel to reach your customers.
The Best WordPress Live Chat Plugins
Now that you understand the importance of live chat, we've created a list of some of the best live chat plugins you can add to your website to provide this outstanding functionality.
Technical Assistance for Adding Website Live Chat
Knowing which plugin is best for your company and how to get started with live chat on a WordPress website can be challenging. New Light Digital is a digital marketing agency that can help. We're a team of WordPress experts ready to help you make your website look great and delight your customers.
Schedule a free consultation to learn more about our website services and our WordPress expertise.