If you've never worked with a marketing agency before, you're likely wondering, what do marketing agencies do? That's a great question and you'll want to know the answer before you pursue working with an agency.
Learn what a marketing agency is, what it does and who uses marketing agencies.
What Is a Marketing Agency?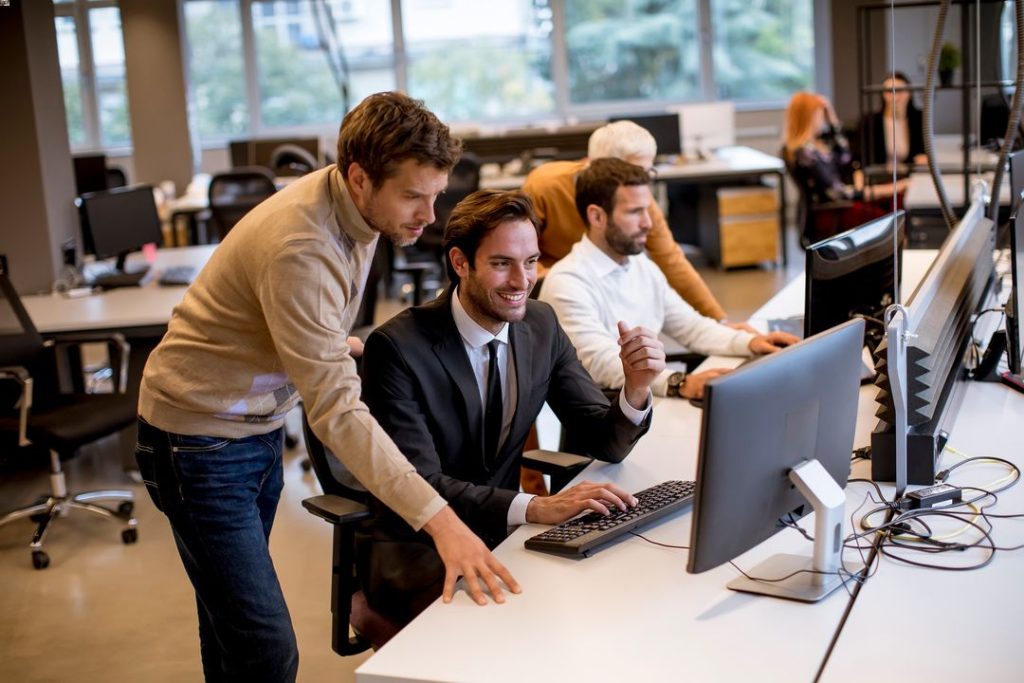 A marketing agency can specialize in a variety of areas, which makes the term "marketing agency" pretty broad. Some agencies focus on inbound marketing, others on reputation management and others on public relations.
So what a marketing agency does will vary based on its specialty. Another term for a marketing agency is a marketing firm. These are the same thing it's just a matter of which term the business prefers to use.
Marketing agencies often provide the following services:
Marketing strategy
Social media management
Pay-per-click advertising
Email marketing
Search engine optimization (SEO)
Content marketing
Blogging
Website design and development
Conversion rate optimization (CRO)
Video editing
Reputation management
Marketing automation
Customer relationship system management (CRS)
Sales enablement
Marketing analytics and reporting
The most important thing to look for in a good marketing strategy is a company that will take time to learn your business, understand your target audience and then build a marketing strategy around that. Ideally, the process of growing your business is a collaborative one where you aren't just going to an agency and asking for something specific. You want to give the agency time to present its best thinking so it's able to bring its expertise to your business.
Marketing agencies that are only order takers do exist, but they aren't the best for seeing meaningful business results. It also means that your business will have to give the marketing agency some room and leeway to execute its best strategy, which can mean testing and retesting to find what resonates best with your audience.
Key Functions You'll Find with Most High-quality Marketing Agencies
Now that you know some of the areas of expertise for marketing agencies, here are some of the key functions that most marketing agencies provide.
1. Marketing Strategy
The most important thing that a marketing agency does is a marketing strategy. That's where their expertise shows and where going outside your organization will provide the most benefit. While many people can learn their way around an ad platform or email marketing system, marketing strategy takes experience and time to perfect.
Your marketing strategy should include key performance indicators, goals and clear audience targeting. Building a marketing strategy can take some time and businesses are often eager to get started marketing so they can see results. Just know that this step is crucial for the best results.
Cauți o agenție de marketing?
Obțineți rezultate măsurabile la investiția dvs.
2. Campaign Planning
Once you have a marketing strategy, you'll then have many campaigns that sit underneath it. Perhaps it's because your business has some seasonality to it. Or it might be because you want to introduce a new product or reach a new audience. Campaigns sit under your main marketing plan and focus on a specific goal within your overarching marketing strategy.
3. Content Marketing
Content is a crucial part of any successful marketing plan. At the start of the year, 60 percent of marketers predicted that they would increase their content budget for 2022 over 2021. And the number one format for content marketing is video according to marketers who were surveyed in 2021.
Content marketing exists within just about every aspect of a marketing plan including email, blogs, websites, social media, PPC, etc. That's why it's such an important part of your overall marketing strategy. Poor content could be the reason why you're seeing limited results or no results from your efforts.
4. Email Marketing
As you generate new content, you'll want to get it out to your prospects and customers. New content provides an ideal touchpoint with your customers. While email is a part of content marketing, there's more to it than just creating content. You'll also want to be strategic in your email template design as far as where your calls to action are, how you format the content and who you send it to. For example, list segmentation can help you understand your email list more in-depth and know what interests your audience.
Email marketing involves careful strategy of its own. This is where it's beneficial to have an agency because they'll have an email expert on staff so you don't have to hire a full marketing team yourself or look for a unicorn of a marketing expert who can do it all and do it all well.
5. Social Media Marketing
Social media can be a powerful way of branding your company and sharing your message with your target audience. Your audience is likely on one of the many social media platforms, so you should be there too. And if you're engaging in social listening, you'll know what people are saying about you to gain valuable insights to grow and improve your business.
A marketing agency knows the pros and cons of each social network and can make recommendations about the best ones for your business based on your audience. And knowing when and what to post can be challenging. Your marketing agency will be an expert on this. Plus, social listening takes some skill and tools. Your marketing agency has these resources.
6. Search Engine Optimization (SEO)
SEO is a must-have in today's online marketplace. But it's also pretty complicated and involved. You can't just look up keywords related to your products or services and use them on your product pages. SEO requires website development knowledge, content skills, backlinking know-how and much more.
Having an SEO strategist will provide many benefits to your online strategy, including a clear path toward better search engine rankings.
Benefits of Hiring an Agency for your Marketing Needs
As you decide whether to work toward an internal marketing team or hiring a marketing agency to fulfill your needs, you should consider the benefits of hiring an agency. Here's a look at what those benefits are.
1. Scales with You as You Grow
As your business grows and develops, your agency can scale to meet your needs much easier than you can with an internal team. An agency can also handle surges, such as seasonality to your marketing without hiring contractors or temporary employees.
2. Quality Marketing Strategy
Everything starts with a good marketing strategy. Without an effective strategy, you'll see limited results from your marketing efforts. And marketing agencies are well-oiled machines, meaning they are unlikely to make mistakes in your marketing.
3. Reliable
Marketing agencies are focused on retaining existing customers. As such, they'll be reliable and there for you when you need them. You can rely on them to deliver content and deliverables on time because they've set aside the time to do the activities.
4. Innovation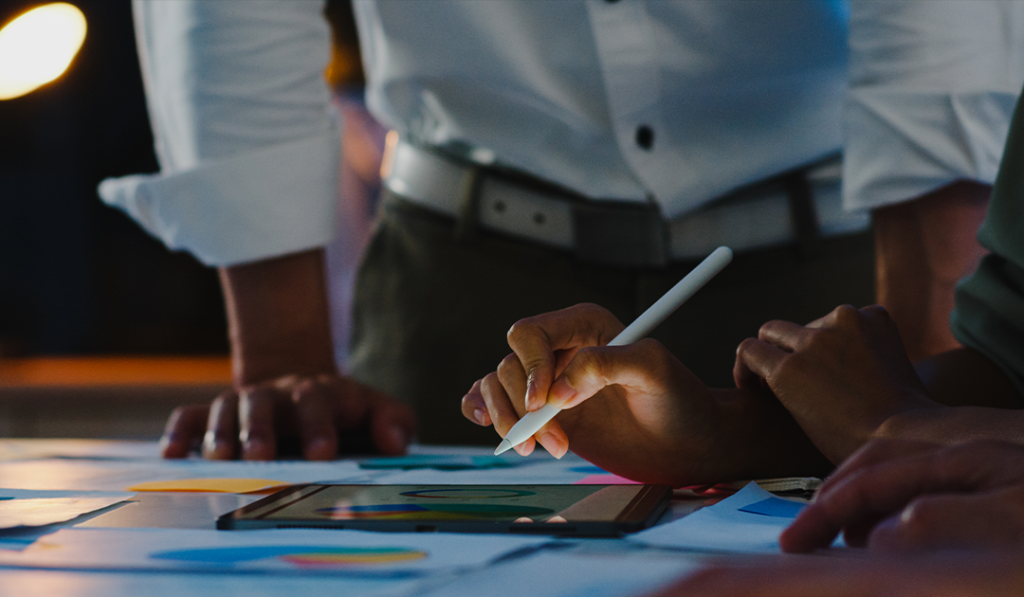 Marketing agencies are always watching trends and reading up on new tactics to try. You'll get some of the most innovative marketing work when you hire an agency for your work.
5. Results-driven Marketing
Marketing agencies view success through marketing analytics. It isn't just about increasing website traffic but seeing more website leads and conversions. Results-driven marketing ensures you see the greatest benefit from the work you're doing and the money you're spending. The agency should provide advice about things you should keep doing, stop doing and do more of to see the best results.
New Light Digital focuses on meaningful metrics that show the value and ROI of the marketing work that you're engaging in. Schedule your free consultation now to learn more.
Further reading: