Search engine optimization (SEO) often requires a considerable investment regardless of the size of your business. That's one reason why people often want to know what the ROI of this investment will be.
To measure the ROI, you need to set yourself up for success. Hiring a partner for SEO can help ensure you put the right pieces in place at the beginning of your SEO journey to ensure that you can measure your success. But we'll also outline some crucial activities for measuring the ROI of SEO here to help you get started.
Steps to Measure the ROI of SEO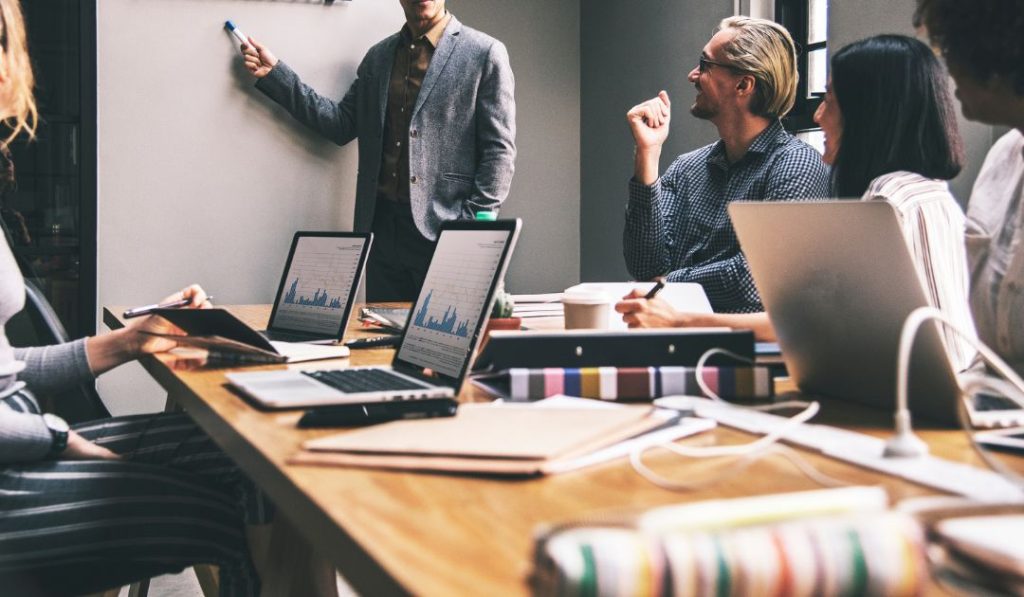 Measuring the ROI of SEO starts before you ever see your website rank on Google. It starts with the strategy and documentation of that strategy. Here's a look at the steps you must take to understand whether your SEO efforts are paying off.
1. Find Profitable Keywords
Targeting the right keywords can ensure that you're seeing a return on your investment. These keywords are directly related to your product or service and help guide potential customers to your company when they are most interested in purchasing from you.
That's not to say you shouldn't target supporting keywords for customers who are early on in their search for answers. But make sure that you're considering the full customer buying journey to also target the most profitable keywords to close the sale once the consumer is ready to learn more.
2. Track Keyword Rankings
You'll never know how beneficial SEO is unless you're carefully monitoring your rankings. You can't just Google the keywords you've been targeting either. You must set up your website within a tool, such as SEMRush or Ahrefs to see how your SEO is developing and improving.
SEO tools can also help you discover new keywords that are relevant to your business to ensure you keep your website modern and meet the growing needs of your customers. SEO tools help you see tangible results from your SEO, but they can also be pricey. Ask your SEO partner whether they have these tools and what kinds of reports you can get from them.
3. Monitor Organic Website Traffic
Website traffic can ebb and flow for a variety of reasons. Perhaps you spoke at a conference or sponsored an event that helped push your website visit volume this month. But if you drill down to organic website traffic, you'll see a more complete story about how your SEO strategy is impacting your results.
Organic website traffic is traffic that comes to your website through search engines. There are plenty of other traffic sources, such as direct, social media, and referrals from other websites.
Looking for a Marketing Agency?
Get measurable results on your investment.
4. Track Conversions via Organic Visitors
Once you know how many visits you're getting from organic search, you need to track conversions from this traffic. Tracking conversions is not as simple on platforms like Google Analytics. It takes a bit more know-how than most business owners or amateur website managers have.
But if you can get everything set up correctly to track conversions, this will offer crucial information that tells you your most valuable marketing initiatives. You'll then have clear metrics telling you the ROI of your SEO because you'll know how many leads and sales came from organic search traffic.
5. Monitor Changes
Reaching the first page and top-ranking position for a keyword is not the end of your SEO strategy. While it's a great accomplishment, small changes to your website or changes your competitors make could impact your rankings.
Watch for changes and review possible reasons why you're seeing these changes. The more you know about how minor adjustments impact your SEO, the easier it will be to pivot when rankings change or when new opportunities arise.
6. Calculate SEO ROI
Now that you have your tracking in place for monitoring your SEO, you're ready to begin calculating the ROI of your efforts. To do so, calculate the value of new business generated from organic traffic to your website. Then review the cost of your SEO efforts.
Because content marketing and SEO are so intertwined, it's helpful to include sales from email marketing and social media where you drive people to your valuable content. You can't just write great content for your blog and only use it for SEO. Drive people to your website for the best results.
This added layer of including related activities complicates ROI calculation a bit because companies often wonder if they would've gotten conversions from blog, email and social media content regardless of SEO. While you can't say that every conversion from these supporting activities relates to SEO, it's best to look at marketing ROI as a whole before judging the value of each activity since they are interrelated.
Activities that Support SEO Success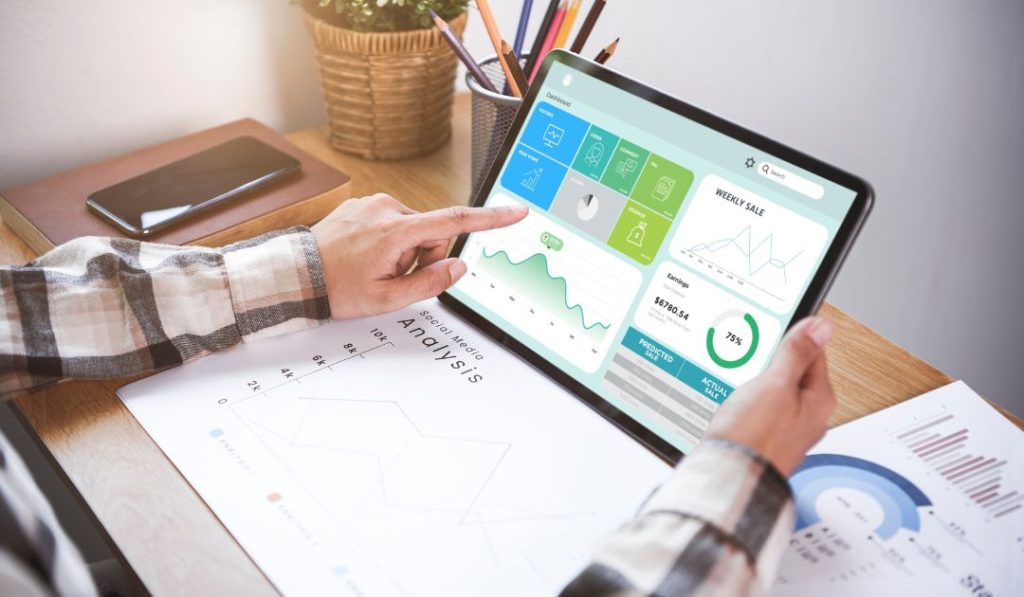 SEO rarely stands alone. Instead, you'll need to put other items in place to support SEO and your marketing strategy. Here are some ways you can support your SEO with a full marketing strategy.
1. Ensure Your Pages Are Optimized for Conversions
You can't expect SEO to generate conversions if your website isn't set up for conversions. Conversion optimization is a crucial step in getting the most out of all marketing work.
As you build out web pages, ask yourself what the best next step would be for your customers and prospects. Should they make a purchase, subscribe to a newsletter, schedule a demo, contact your business with questions, request a quote, etc.
Different pages might require different calls to action. Using the call to action that is most likely to ensure the consumer takes the next step will help you keep prospects on the customer buying journey.
2. Start with a Strong Website User Experience
Long before you focus on SEO, you need to review your website's user experience. Ensure that the website is attractive, easy to navigate, fast and modern. Invite your visitors to stay and explore for a while with attractive images, illustrations, videos, and other media.
Driving traffic to a poorly designed website won't do much for your bottom line. So if you're seeing organic traffic without organic results, that might be the reason.
3. Distribute New Content Via Email and Social Media
New content is an essential element of an SEO plan. You need optimized blogs and in some cases videos to earn the top rankings for keywords related to your business. But writing blogs and creating video content is expensive.
To really make these activities pay off, you need to distribute your content via email and social media. These are both mediums where you've been capturing followers who are interested in your content or your products and services. They've raised their hands and said they want to hear more from you. So make sure you're engaging these users by sending out new and relevant content to them.
Building an SEO Strategy and Analytics Plan
SEO should be a part of your larger marketing plan. This will make the ROI for all your marketing initiatives improve through the supporting work that helps them thrive. For SEO strategy and an analytics plan that will guide you in calculating the ROI of all your marketing work, schedule a free consultation with New Light Digital. We'll be your partner in making your efforts pay off.
Further reading: