There are plenty of places to advertise on the internet. But that doesn't always mean they are the best methods for you. Some online ad platforms are far superior to others and deliver far better results.
So if you've run ads on Yelp, Angi or HomeAdvisor and paid enormous amounts for a high cost per lead – or worse, you got no leads – you're not alone. These ad platforms are well known in the marketing industry for expensive bills, a high cost per click and minimal, if any, results.
We'll explain the challenges with Yelp, Angi and HomeAdvisor. Then we'll outline a better use of your marketing dollars.
Why Yelp Is Terrible for Small Business Advertising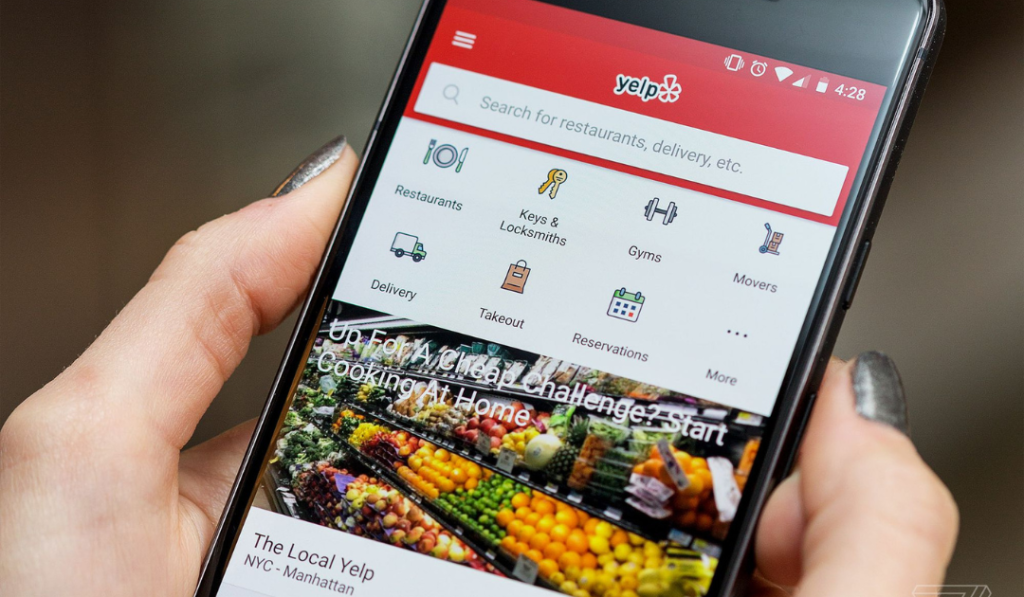 To get online exposure, you need to be present within search engines and online listing websites. But knowing where to put your advertising dollars can be challenging. Let's look at some facts and figures about Yelp first.
When you go looking for the best local businesses, you likely go to one of two places: Google or Yelp. Google processes an astounding 3.5 million searches per day. That's 1.2 trillion searches per year. And of those searches, 58.4 percent lead to a purchase.
But while Google is delivering results for millions of searches, Yelp doesn't even rank on the top 100 most visited websites on the internet where Google holds the 45th spot currently.
So if you're looking at the question of where to advertise solely based on statistics, it seems clear that you'll gain more exposure by investing in your Google presence than you will in Yelp.
Here's why investing in Google through SEO, content marketing and PPC is far more valuable than Yelp ads.
1. Yelp Uses a Questionable Algorithm for Sorting Reviews
Your business works hard to provide outstanding customer service and then solicit legitimate reviews from those customers. And yet, many reviews get moved to the bottom of your page under very tiny text labeled "Other reviews that are currently not recommended."
While Yelp stands behind its algorithm, no amount of proof that a customer is legitimate or history of the profile posting the review seems to matter. In fact, many businesses find that their positive reviews come up out of the "Other reviews that are currently not recommended" section when they are paying for ads and their negative reviews surface when they are no longer paying for ads.
The Daily Show did a segment on the question: Does Yelp Extort Businesses? The segment took a look at a small business's claim that its overall rating increased when paying for ads and decreased when not paying for ads. Other small businesses have made similar claims.
There seems to be no rhyme or reason for what reviews are at the top of a Yelp profile as some of the top reviews can be from several years prior. While Yelp's algorithm has stood up to legal challenges, it doesn't make it an upright and upstanding way of doing business, calling to question the limited data you get back after running ads.
2. With Yelp, It's a Pay-to-rank Strategy
And when you invest, it doesn't necessarily do anything to improve your organic rank on the platform. In contrast, when you invest with Google, more traffic on your website helps your SEO. And delivering traffic related to certain keywords through paid targeting can support your organic efforts. Organic and pay-per-click ads on Google go hand in hand to build a comprehensive marketing strategy.
3. Yelp Lacks In-depth Statistics and Insights Into Your Ads
Even when you're a paying customer, you only get insights into impressions and clicks. It's challenging to see what a user does after that and attribute a lead to Yelp. So while you've spent money with the company, they do little to tell you where that money went and how that money performed. That lack of insight makes it challenging to measure ROI and decide the best next step for your business.
4. The Cost Per Click Is often Astronomical
The average cost per click on Google search is $2.69 and $.63 for display ads. In contrast, the average cost per click on Yelp is $3-$4. Search Engine Land ran a comparison between a Google Ads campaign and a Yelp campaign for the same company. They found that the Yelp ads resulted in a cost per lead that was 3 times that of the Google Ads campaign.
5. There Are Many Open Complaints Against Yelp
The company holds a C+ rating on BBB with a history of frequent complaints. And its rating is 1.13/5 stars, which we'd describe as abysmal at best. If you browse Consumer Reports and the Better Business Bureau, you'll learn of some surprising business practices that the company employs.
Yelp is making you pay for the top spot without any guides on how to earn that spot organically. It's a process where the top ranks go to those willing to pay the most. Google rewards good relationships with customers and strategy with the top spots both organically and with ads.
Looking for a Marketing Agency?
Get measurable results on your investment.
A Look at Advertising on Angi
Angi paid ads are plagued with many similar issues as Yelp. The Better Business Bureau revoked Angi's status as an accredited business in February 2022. In the past 3 years, Angi has had 1,835 complaints filed against it. And while it ranks slightly higher than Yelp with a 2/5-star ranking, it's still not the most trustworthy online resource.
When a company is rated poorly on Angi, it gets the opportunity to buy its way to the top, skewing the results for searchers. Companies that advertise get 12 times the views of those that don't.
And yet, consumers are paying a membership fee to be part of Angi, believing that it offers honest, true feedback from customers. These paying customers are paying for a service wherein they get trusted insights. But instead, their business is going to the highest bidder without transparency, according to Consumer Reports.
In return for its deception, Angi has faced many lawsuits. In 2021, the state of California found Angi guilty of misrepresenting the fact that contractors had completed background checks with the company.
The cost per click on Angi is even higher than Yelp. It averages $4-$8 per click.
A Look at Advertising on HomeAdvisor
Did you know HomeAdvisor is an Angi company? The operation runs similar to that of Angi in that it's a pay-to-rank program, regardless of how favorable or unfavorable customers review a company.
On the Better Business Bureau, HomeAdvisor is not an accredited business and receives a D- rating. Customers give it a surprising 3.76/5 stars. But much like its parent company, consumers have filed 1,538 complaints against HomeAdvisor in the last 3 years.
Once again, advertising fees are high. Companies must pay a membership fee of $350 just to be part of HomeAdvisor. And on top of that, leads cost an average of $15 to $100.
A Better Online Marketing Strategy that Eliminates Ads on Yelp, Angi and HomeAdvisor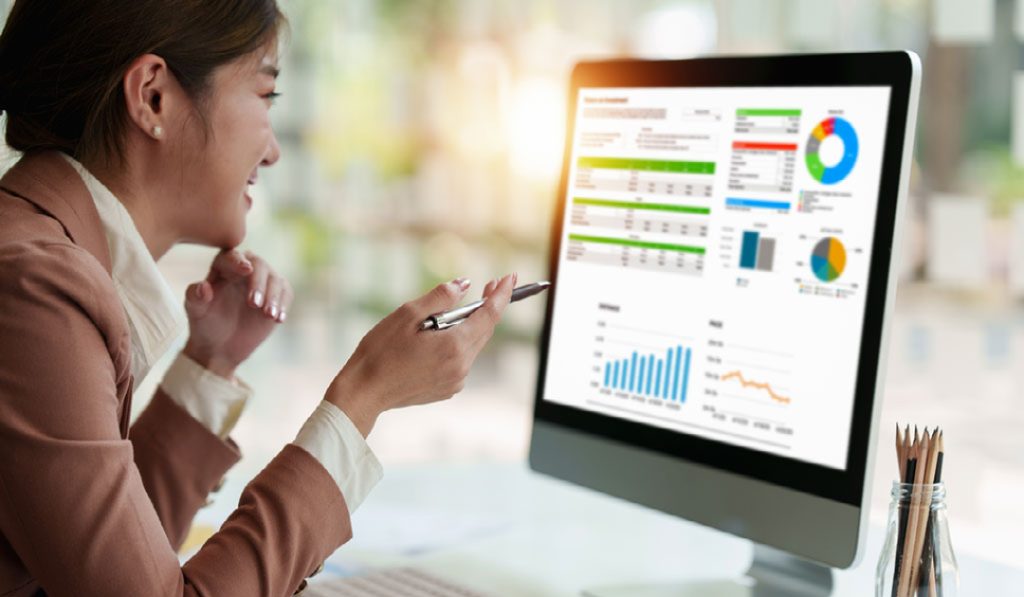 We've painted a bleak picture by digging into the reputation of these various review sites. And while it isn't pretty, shedding light on the challenges small businesses face when running ads on Yelp, Angi and HomeAdvisor can guide others in building a more effective online marketing strategy.
The great news is, you have a reliable alternative to these ad platforms. And you'll get transparent ROI data that tells you just how well you're doing and where you can improve.
The answer is SEO, content marketing and strategic Google PPC ads.
Some businesses avoid this marketing strategy because it's a long game. You'll need to consistently develop high-quality content that resonates with your customers and delivers on your promises. In most cases, SEO takes 12 months to begin seeing an impact. But it's well worth it in the end.
With search engine strategies, you won't be paying for the top spot and neither will your competitors. Instead, you're earning that top spot with the following activities.
Publishing great content on your website consistently (at least monthly!)
Earn high-quality reviews from customers on Google
Provide great service to customers, both online and offline
Answer popular questions people ask in search engines
Earn backlinks from reputable companies with a high domain authority and relevance to the work that you do
Deliver an excellent user experience with a fast website and easy navigation
But you can't leave everything up to Google. You'll also need to review your website for calls to action, think about the customer buying journey, set up email automations that resonate with customers once they've shown an interest in your company, and build a social media plan that helps you stay relevant and build relationships.
All online marketing efforts come together to build a reliable, ongoing lead funnel for your business. Let's get started with your online marketing using proven strategies that work far better than Yelp, Angi or HomeAdvisor. Schedule your free consultation with New Light Digital today.
Further reading: