As you review your paid advertising campaign options, you'll encounter a major decision between PPC vs. display ads. Each option presents unique benefits and use cases. Harnessing the power of each option will ensure the best cost per lead and conversion metrics possible.
Here's your guide to choosing the right paid advertising approach based on your business, goals and outcomes.
What Is PPC?
PPC stands for pay-per-click, in which an advertiser pays a fee every time a prospect clicks on their ad. It is most commonly used on search engines and social media.
It helps businesses of all types build awareness for their offering while also generating leads. In rare circumstances, customers will convert immediately from seeing an ad.
The key with PPC is building a compelling offering and matching ad copy to a prospect's interests or inquiries.
When engaging in PPC on search engines, you'll target keywords that customers are searching for related to your product, service or special offer.
On social media, you'll be targeting a customer based on demographics and interests. You might choose to focus on their hobbies, pages they follow or phases of life they are experiencing, such as getting married or welcoming a new baby.
PPC Benefits
When it comes to PPC ads, there are many benefits organizations can experience with well-executed ads. The key is to employ a strong strategy to experience these results.
1. Traffic Increase
Pay-per-click ads can help boost traffic to your website, especially in the early phases of building an SEO strategy and finding traction with organic traffic.
Engaging in paid campaigns can help you show in top search results even when you are still building your website presence.
2. Lead Generation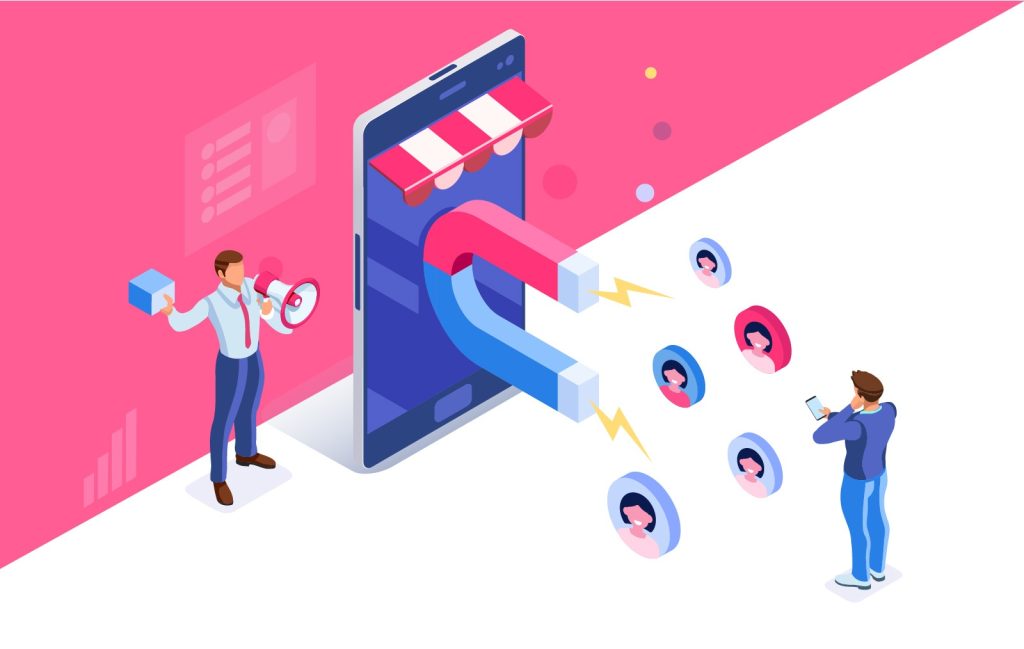 PPC ads are a great way to introduce your product or service offering to connect with new prospects or reconnect with existing customers. Since you're targeting interests or queries, you know that the audience is ripe for your offering, making it an ideal opportunity to reach these individuals.
But to enjoy this benefit, you'll need to make sure your landing pages and ad copy are optimized for conversion. This means considering the most impactful way to get a prospect to share their contact information with you.
3. Manage Advertising Expenses
You're in control of your budget with PPC. You outline what you are willing to spend on your campaign and the platform will ensure you stay within those daily, weekly or monthly budgets.
Review where your money is going and optimize your ads accordingly to see the greatest return on your investment.
4. Real-time Analytics
Optimizing campaigns is simple because you'll get real-time data you can analyze. Decide whether search terms are working for your ads or if you want to scale back on spending for an audience segment.
You won't have to wait until a campaign ends to see its performance metrics. Instead, you can report regularly on how the campaign is going and redirect funds accordingly to see the best results.
5. Remarketing Opportunities
Another way of using PPC is as a retargeting tool. Once a user visits your website, you can target those prospects that you know have some interest in your products and services through retargeting ads.
Remarketing ads can help you reach existing customers who haven't purchased from you in some time or serve as a reminder to prospects who visited your site but left without taking the next step. You can remarket to these individuals even without having their contact information.
6. It's Fast and Simple to Get Started
You won't need to sign a contract or build a relationship with a sales rep to begin your PPC campaign. Simply set up an account on your platform of choice and start reaching your target market that same day.
Before paying for ads, though, ensure you have a strong strategy and know your target audience clearly. Failing to take time to outline your strategy first could result in reduced results.
Cauți o agenție de marketing?
Obțineți rezultate măsurabile la investiția dvs.
PPC Use Cases
Pay-per-click ads can serve many purposes in helping you reach your target audience and achieve your goals. Here's a look at some goals these ads can help you accomplish.
Brand awareness: while you might not see tons of sales from initial interactions through PPC, you can gain greater brand awareness to slowly earn market share. This is especially helpful for new businesses.
New product introduction: announce your new product through PPC ads. Social media is especially great for this use case as you can increase your organic reach to build greater awareness for your new offering.
Lead generation campaigns: generate leads through PPC ads to help keep your funnel full regularly or to capitalize on a specific campaign, such as a special offer.
Market expansion: when entering new markets, PPC can help you test messaging and see what resonates best with your customers.
Events: gain greater exposure for your events through PPC ads. Get the greatest ROI possible from your events by filling the room.
What Are Display Ads?
Display ads incorporate images, videos or gifs on a network of websites or apps. You won't have to partner with each individual website or sign agreements with them to start advertising. Generally, you get access to these sites from a major advertising partner, such as Google.
Many display ads are still charged based on a cost per click, giving you options for building a bidding strategy and setting a budget.
Much like PPC, you can also use these ads to retarget customers who visit your site. Retailers often use these ads to remind a user of their abandoned cart or of a product that they viewed while browsing.
You can choose from a variety of formats, including:
Banner ads
Interstitial ads
Rich media
Video ads
Display Ad Benefits
Display ads offer many outstanding benefits for advertisers. Here's a look at what a strong display ads strategy can offer your business.
1. Diverse Formats
You never know what ad format will resonate best with your target audience. The best way to find out is to experiment with various display ad formats. This diversity offers a visual element that many PPC ads do not help reach prospects in a new way.
2. Reach
Gain access to millions of websites covering many interest areas to reach customers where they naturally surf the web. This puts you in full control of how you target your prospect and their interests. And it simplifies the process of reaching thousands of people and audience segments from one central advertising platform.
3. Deep Audience Targeting
Get super specific about your target audience and their interests through deep audience targeting available from display ad networks. You can choose your audience based on demographics, geography, interests, etc.
4. Measurable Results
Display ad metrics offer real-time insights into your ad results so you can optimize your ads regularly and report on results. See granular details what how your ads are performing and go from there.
Display Ad Use Cases
Consider these top use cases for when to employ display ads vs. PPC ads.
Reach customers before they know to search for your products or services: when showing ads on search networks prospects have to know to search for your products or services. That means they have to know they have a problem and need a solution, which puts them lower in the funnel than the individuals you can reach with display ads while they are casually browsing other websites.
Show how your product works with visuals: the visual aspect of display ads makes them an asset for demonstrating how a product works or reminding a customer about the products they viewed when they came to your site.
Support a long sales cycle: companies with long sales cycles often need to engage in a variety of cross-channel and omni-channel marketing to bring in their customers. That's because the prospect isn't ready to make a purchase after one interaction. Retargeting ads can help you stay top-of-mind despite the customer taking months to choose what product is best for them.
For niche markets: super specific target markets and niche can be harder to reach. Display ads help advertisers reach these audiences based on interests to help reach them effectively.
Building a Paid Ads Strategy
Ultimately, the right paid ads strategy will vary from one business to another. Knowing whether PPC vs. display ads are right for your business will depend on your goals. Work with New Light Digital to get the most out of your paid ads strategy. Schedule your free consultation now.
Further reading: