Learn the top tools that your business needs to succeed in SEO. Tools can offer insights and data to help inform your decision-making.
Knowing the best next steps in your SEO strategy means having the right tools and analytics in place to know how you're doing and where you have room for improvement. To do that, you need SEO tools in your business to offer those insights.
Some tools are free, like Google Analytics and Google Search Console. Others, you'll need to pay for or hire an SEO expert who has access to these tools.
Google Keyword Planner
Google Keyword Planner helps you learn more about search volumes. While this only includes search volumes on Google and not other search platforms, Google dominates almost 80 percent of all search volume in the U.S. so it provides important insights.
Using Google Keyword Planner, you can get insights into keyword volume and how much competition there is for each keyword. This can help you target the best keywords for your business.
Google Search Console
A free tool from Google called Google Search Console allows you to learn more about your organic search traffic. Google doesn't tell you everything about this search traffic or your rankings in aggregate, so you'll need another tool for keyword analysis and rankings over time.
One of the greatest benefits of Google Search Console is the ability to upload your sitemap to make it easier for Google to crawl your website. Using this tool, Google also sends you notifications about pages it can't crawl or errors on your site.
Google Analytics (Or Another Website Analytics Platform)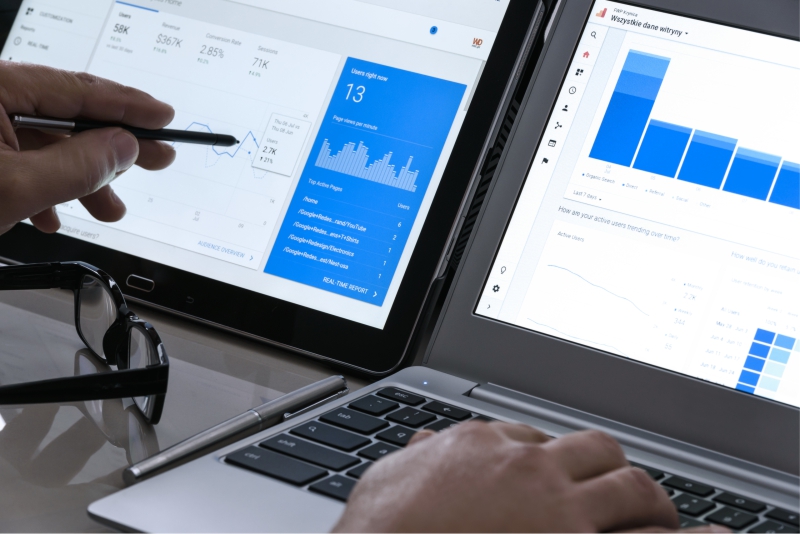 You need a full view of your website analytics to inform your SEO decisions. Analytics give you insights into conversion rates, traffic sources, time on page, bounce rate and so much more.
There are plenty of website analytics tools on the market (Clicky, Mint, KISSmetrics, Clicktale, etc.). But Google Analytics offers the main features most businesses need, and it's free.
Ubersuggest/Answer The People
Finding long-tail keywords is an important blogging strategy. You can certainly use long-tail keywords within your main website copy as well. Ubersuggest and Answer The People are both tools that allow you to find long-tail keywords related to a main keyword.
From there, you can get very specific in your company's niche for the articles and posts you write about. These tools can also be helpful if you're struggling to know what to write about for your blog or website.
You don't need both tools as they offer a similar service, but you should consider a subscription to one or the other.
SEMRush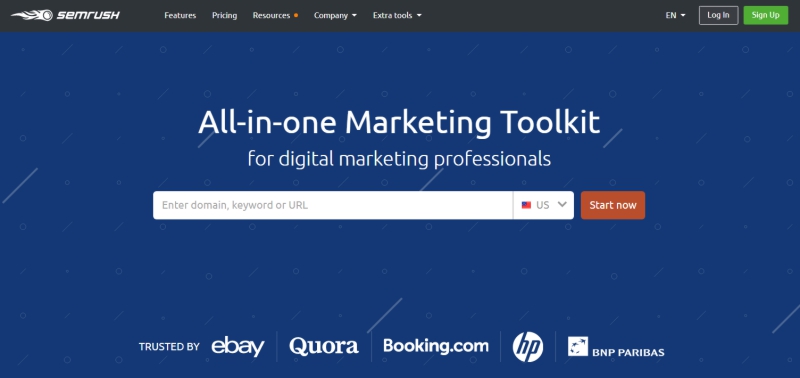 Learn about your backlinks, complete competitor research and monitor your keyword rankings over time using SEMRush. Not only that but SEMRush can offer suggestions for what to do to your website to improve your rankings.
Get insights into broken links, duplicate content, missing meta descriptions and more using SEMRush. A similar tool to SEMRush is Moz, but SEMRush is a more robust tool that the SEO industry tends to favor thanks to these features.
Finding an SEO Agency
SEO tools are not inexpensive and learning how to use them to their fullest takes in-depth training. Instead of paying for the subscription and setting aside the training time, many companies choose to hire an SEO agency to do the work for them.
New Light Digital is a digital marketing agency that offers a wide range of services, including SEO. Get a quote to learn more about our services to see if we might be right for you.