With the turning of the calendar to the fourth and final quarter of 2023, it's budgeting and planning season for the upcoming year. While talk of a possible recession still looms over many businesses, marketers see a wealth of opportunity in 2024 and are putting more money into their budgets to attract and retain customers.
A recent Taradel marketing survey found that 94 percent of small businesses have plans to increase their marketing budgets in 2024. Gartner research shows similar statistics that businesses plan to keep their marketing budgets in the 9 percent range after they'd fallen to 6.4 percent in 2021.
Those who see the new year as a new opportunity are far more likely to succeed than those who brace for the worst and slash marketing budgets to save money.
Marketing Strategies Companies Are Planning to Invest in
So where is all this money going and how do businesses see it helping them grow and succeed? Here are the primary areas businesses are investing in to help maintain and grow their business.
Social Media
In 2024, no one will be shocked to learn that businesses are planning to invest in social media because this has been a hot topic for many years now. In 2022, businesses reported allotting as much as 10-30 percent of their total advertising budget to social media.
The key for 2024 will be in finding the platforms and content types that resonate best with your audience. For companies that have yet to find much traction with the platform, that might mean spending the first quarter testing various content types and tones on the platform. But businesses that are already seeing engagement will be looking to capitalize on these engagements through more strategic lead generation and putting more funds behind developing content similar to what has been resonating well with customers.
How businesses allocate their advertising budgets on social media also varies based on their audience as each platform attracts a different audience. The most popular advertising platforms for social media spend are Facebook, Instagram, LinkedIn and TikTok.
Direct Mail
At first, seeing that direct mail is back in marketing budgets might seem surprising. But new research shows that direct mail goes hand-in-hand with online advertising, especially social media.
With so much crowding in the digital marketing space, businesses are looking for ways to stand out and be memorable. Strategic direct mail pieces can help reinforce messages through other channels to guide customers toward conversion and entice them with special offers delivered to their mailbox.
Geo-targeting and careful content strategy will play a role in seeing results from direct mail as it does with every marketing channel.
SEO
Finding traction with organic traffic is a high priority for most businesses. While many also plan to invest in search ads, there are far better long-term benefits from organic rankings.
Statistics continue to show that 95 percent of all website traffic comes from page one search engine results, which means you need a clear SEO strategy to see impactful results.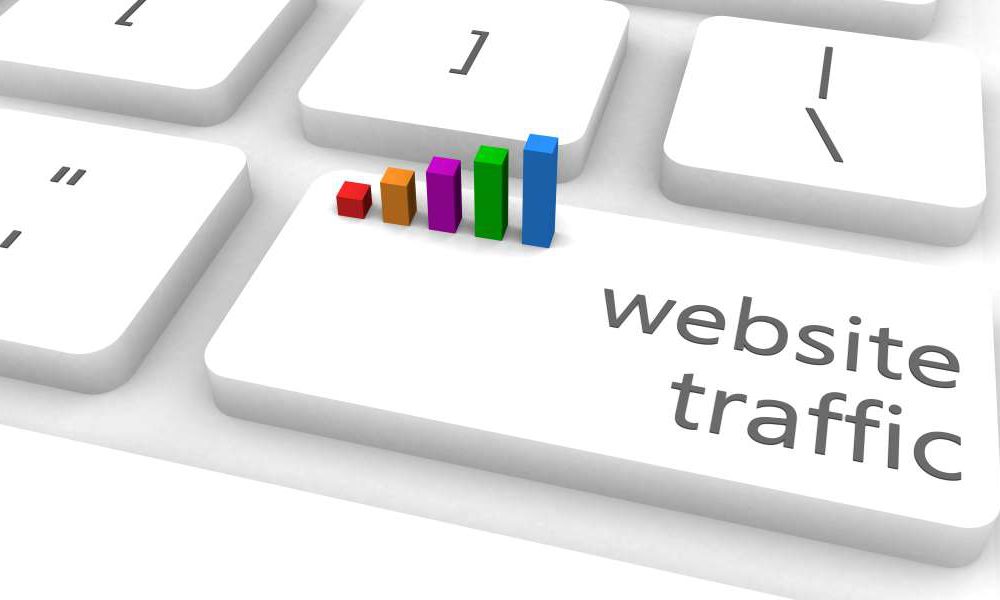 SEO is extremely competitive, and you'll likely be competing with hundreds of other businesses for the same keywords. Finding the most viable long-tail keywords and creating high-quality content that stands above that of your competitors will make all the difference.
In addition to great content, businesses also need high-performing websites to win the SEO game. For many, this is a more complex and expensive endeavor than completing keyword research and working with an experienced copywriter for the content. Websites need to be fast and user-focused to create great experiences for those who do land on your site. Without that, businesses will struggle to find traction with SEO.
Cauți o agenție de marketing?
Obțineți rezultate măsurabile la investiția dvs.
PPC
Pay-per-click strategies go together with SEO and social media. Once businesses have a solid social media strategy in place for organic posts, they can start growing their audience and engagement through strategic advertising. Likewise, PPC can aid SEO in helping businesses get to the forefront of results while working toward their organic rankings.
The biggest catch with PPC is that it requires ongoing investment as long as you want to see results. Once you turn off the ads, you'll be relying solely on the organic strategies you've built, which is why it's important to focus on both to ensure long-term success regardless of how good your ROI is with paid ads.
Email Marketing
Much like PPC, email marketing supports other marketing strategies. Your goal for social media, SEO and content marketing is likely to generate a lead or to capture the visitor's contact information. Email then picks up that relationship through lead nurturing by providing tailored information to help guide the lead to the next step in the process.
Additionally, email has long been a leader in marketing ROI. On average, businesses earn $36 for every $1 they spend on email marketing, which is tough to beat with any other strategy.
Email is so successful because it opens a direct line of communication with customers where they can ask questions and interact with your company. While most businesses likely have an email strategy, there's always room for enhancement and greater personalization to ensure better interactions and improved results.
Content Marketing
Without content marketing, businesses will struggle to succeed with any strategies because content is at the heart of everything from social media to direct mail.
The more engaging your content is and the better it resonates with customers and their needs, the better your SEO rankings, conversion statistics and interaction metrics will be.
Companies of all types across all industries find that quality content marketing is worth the investment. And while many have dabbled with using AI to create this content, 2024 is all about high-quality customer-facing content that wows website visitors and moves the needle in helping generate great experiences for customers.
As you think about your content marketing strategy, don't invest only in blogging. Consider these additional formats that help you reach your customers in a dynamic way that best fits their needs at that moment.
Infographics
Videos
Podcasts
Traditional Media
Another surprise for many businesses is that traditional media is making a comeback. With so much investment in digital channels, businesses looking to stand out are investing in tried and true advertising through these traditional methods.
TV ads
Bus stops
Newspapers/magazines/local print pieces
The reason for this investment is because traditional media is user-friendly and your competition might not be using it, meaning you have a captive audience to speak directly to without interruptions.
While consumption of traditional media is declining, those users who remain are engaged and ready to hear the message you have to share.
Building Your 2024 Marketing Budget and Strategy
Knowing where and how much to invest in marketing can be a challenge, especially while your marketing team is busy executing existing campaigns and interacting with current customers. Leave the planning and budgeting to the team of experts at New Light Digital. We'll review what you're doing, how it's working and ways to improve it based on your unique business model and target audience to create impactful campaigns with results. Schedule your free consultation now to build the foundation for a successful 2024.
Further reading: