How to grow your construction business is a question many owners and marketing leaders search for answers to. The construction industry relies heavily on word-of-mouth advertising, which has made it slow to adopt digital marketing initiatives, such as creating and maintaining a website presence.
Today, word-of-mouth advertising is mostly online, which means if you aren't on review websites ready to accept the praise and feedback from your customers that helps prospects feel confident in hiring you, you'll miss out on opportunities and struggle to make it possible for prospects to find you.
The answer to growing your construction business lies in modern digital marketing efforts, but most of these initiatives are organic, meaning they carry no price tag.
How to Grow Your Construction Business with Digital Marketing
Digital marketing offers the tools to allow prospective customers to find you, read up on what others have to say about working with your construction business and reach out immediately to learn more about your prices, availability, and more.
Here are the 10 surefire ways to grow your construction business using digital marketing.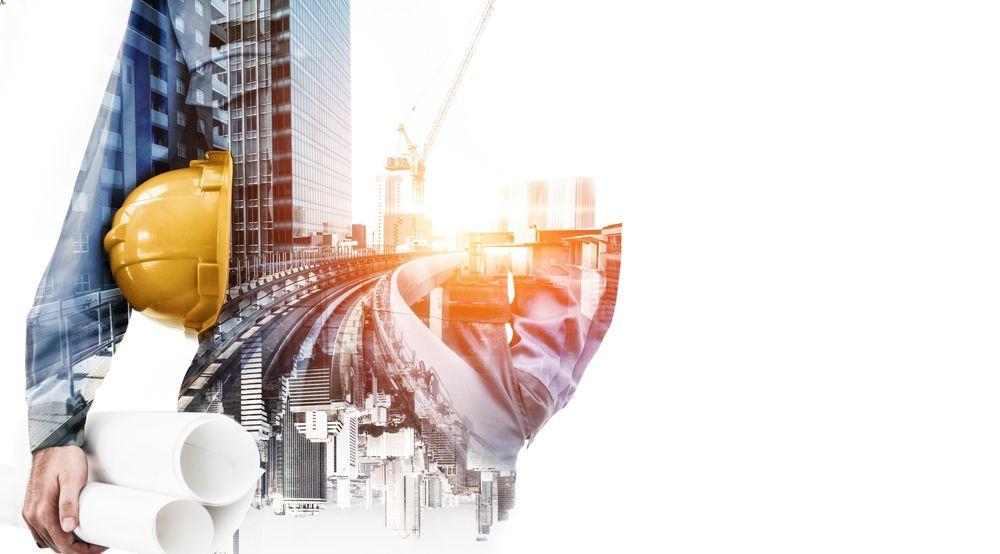 1. Start with a Niche Offering
Profitability often relies on focusing on a core offering of services for construction businesses. But so does your marketing. Different construction services likely have different audiences and it's challenging to focus your advertising and target your audience when you don't have a cohesive focus area.
While you might have add-on services that you provide if a client asks for them, that doesn't mean you need to market those areas of your business in the same way that you market your core services.
2. Know and Carefully Target Your Audience
Now that you have a niche service offering, you're ready to get very specific about who your target audience is. Ask yourself these questions about your audience.
What are they looking for?

What challenges are they trying to solve?

What aspects of the project make your business the ideal partner for the project?

What past projects have you done that you can highlight to build the prospect's confidence in you?

Which customer testimonials are best for highlighting your service offering?
When thinking about your target audience, you want to spend less time focusing on demographic information and more time on their needs, interests and pain points.
Demographic information doesn't help you speak to why the customer is seeking your services. Your goal here is to get into the mind of your consumer to make them say "I need that" as they read about your business.
To help you get started with this exercise, review the HubSpot buyer persona template.
3. Build a Dynamic and Optimized Website
Gone are the days of creating a Facebook page and allowing it to serve as your online presence. There simply is not adequate space on the about section to demonstrate your marketing differentiators and speak directly to your target audience and their needs.
Today's marketplace demands a construction website. But before you use a free WordPress template targeted to construction businesses, realize that these templates often have poor structures and excess CSS, JavaScript and HTML that slow them down. Slow websites hold back SEO efforts and can make your visitors bounce before they even read your website's headline.
To win new customers, you need to engage in the following website activities:
Work with a website designer and developer to create a custom website designed for speed and SEO

Write great content for your website that focuses first on your customer and their needs and then sprinkles in the necessary keyword strategy to win at SEO

Ensure you have the right calls to action throughout the site, making it easy for prospects to tell what they should do next or how to get in touch with you

Have enough copy on your website to instill confidence in your consumers that you are a legitimate business and allow them the freedom to read up on what you have to offer

Keep your website up to date with recent projects and blog posts for a fresh look that aids in SEO and tells your customers you're active and in business
Looking for a Marketing Agency?
Get measurable results on your investment.
4. Create Lead Funnels and Contact Forms on Your Website
Once you've built a dynamic website that's optimized for search engines and fast enough to engage visitors, you're ready to start thinking about how you move website visitors into being prospects and prospects into being customers.
Lead funnels aid this process by guiding the prospect through the customer buying journey. The customer buying journey involves the questions prospects ask and informational gathering they do before making a purchasing decision.
The process that customers undergo is industry and product-specific, meaning no two buying journeys are the same. For example, a municipality looking to build a new police station might go through a customer buying journey that looks something like this.
Issue an invitation to bid on a project
Read up on construction company websites that submitted bids
Send follow-up questions about past projects, included services, project timelines, etc.
Review projects and case studies on the construction company website
Call references who have worked with the construction company to get a better idea about working relationships
Meet as a committee to select the construction company for the project
You'll notice that the municipality oscillates between independent research and interacting with the construction company. Throughout the journey, they review information about your business online while evaluating your project bid information and talking to other customers.
Having the right information available online and in your email campaign plans to support customer discovery will help you win more projects to grow your construction business. But to do that, you have to think like a customer.
5. Develop Email Campaigns for Various Customer and Prospect Phases
Email campaigns support your online presence. They reinforce what a customer reads about you online and serve as a reminder of what you have to offer.
As you think through your campaigns, you should create the following automated campaigns that target various activities the customer completes.
Welcome campaign for when a prospect signs up for your email list. These emails should serve as an overview of your services and answer the question of why the customer needs what you have to offer.
Customer quote follow-up for after your sales team visits a customer and quotes a construction project. This should be more personal and thank the customer for the opportunity to meet with them. It might include some opportunities for the customer to ask follow-up questions a few days or even weeks after the meeting if the customer has not purchased services yet. And if months go by without a response, the customer might go into a remarketing list that features new case studies or project highlights to re-engage the customer if they go dormant.
Re-engagement campaigns that help you highlight new content to further relationships with customers or prospects that have not engaged with your company or content in a while. You'll need to revisit these campaigns regularly because they'll need to stay fresh to offer new information and content to meet prospect needs.
The email campaigns you develop will be based on your company, services and unique customer buying journey. But this brief list gives you an idea of some opportunities for connecting with customers and prospects.
6. Set Up Online Profiles
With a website that is ready to begin capturing leads, you need to add online profiles that point toward that website. Consider setting up profiles on the following online listings.
Google My Business
Facebook
Yelp
Angi
Better Business Bureau
HomeAdvisor
There are tons of other places to list your business. Review local opportunities near you as well and open reviews on the top websites to begin your online word-of-mouth advertising.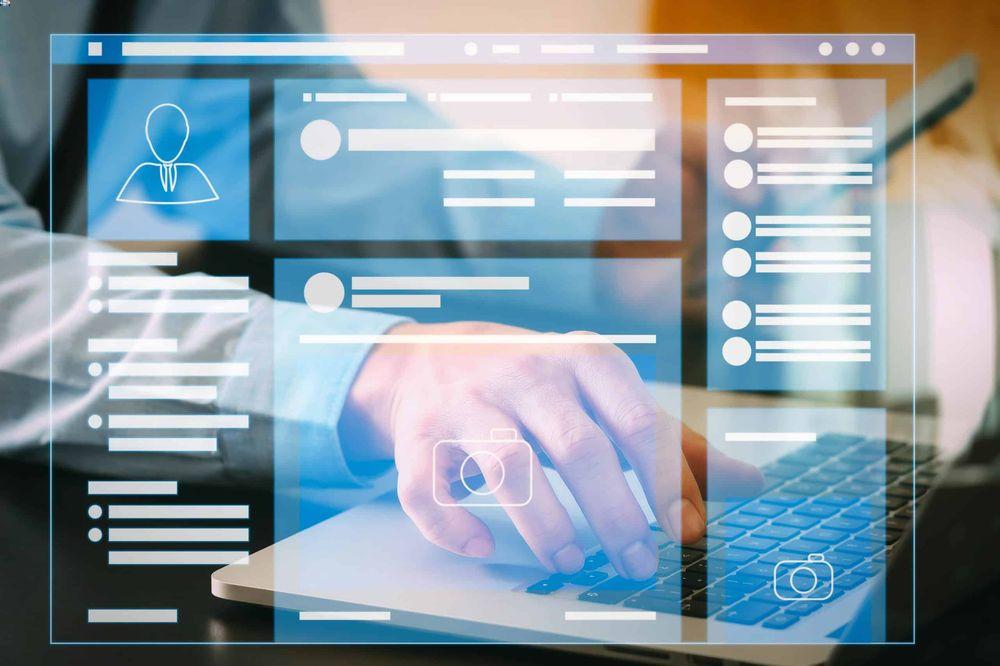 7. Solicit Online Reviews When You Finish a Project
Like it or not, online reviews serve an important role in helping you attract new customers. The process isn't perfect and customers who you did great work for might complain about small aspects of the project or areas where they felt you could've improved. But the reality is, online reviews serve a crucial role in the customer buying journey.
Most customers (88 percent) trust online reviews as much as they do personal recommendations and 90 percent of customers read online reviews before considering a business. In essence, online reviews are essential for all businesses.
With that in mind, you need to create a process for soliciting online reviews once you complete a project. You should have email automations that trigger once you close out the work. Part of that series might be a customer survey so you can learn about improvement areas but another part should be soliciting online reviews to attract new customers to your construction business.
However, you'll want to monitor the process for this automation carefully because you don't want those emails to go to customers for projects where the customer fired you from the project or something critical happened. You'll know the improvement areas for those projects already and you don't want to invite that negativity onto your reviews sites, though it might happen anyway. That is why the next step in your online presence is so important.
8. Respond to Online Reviews
No matter if the reviews customers post about you are good or bad, you need to respond to what customers have to say. Responding shows you care and that you're committed to making mistakes right – regardless of whether the mistakes are simply the customer's perception of the situation or actual missteps you made along the way.
In your responses, the goal is to move the conversations to private channels, such as chat, email or phone. But you also want to be friendly, hospitable and ready to work with the customer to resolve the issue.
Don't get defensive in your online review responses to negative reviews. Demonstrate what you've done to resolve the issue and what you're committed to doing for the customer moving forward.
Finally, don't copy and paste the same response to every review. Find different ways to say the same thing. Copied responses make you look robotic, disinterested in the customer and as though you didn't really read the full review.
9. Create a Targeted Social Media Strategy
Social media could consume your entire day if you were on every platform and engaging every prospect there. Instead, get very targeted with which platforms you engage on to save time and make it as valuable of an activity as possible.
For the construction industry, you need to first evaluate whether you serve homeowners or other businesses. That will inform which platforms are best for you. For commercial leaning construction businesses, you should evaluate Facebook, LinkedIn and Twitter as social platforms. Residential construction businesses should focus on Facebook, Instagram and possibly Pinterest for posting how-to articles and decorating ideas.
The important thing when it comes to social media is that you're targeted and strategic in your efforts. Posts and responses should never be sporadic. Instead, build a content calendar and set aside 10-15 minutes per day to respond to customers and prospects who engage with you online or who you want to engage with on their pages.
10. Build a Content Marketing Strategy
Content marketing provides new opportunities to connect with customers and prospects and demonstrate what you do and why you do it. As you think about your content marketing strategy, don't forget to view it through the eyes of the customer. Don't write using first person (i.e., us, we, our) too often. You should focus instead on addressing the customer and their needs.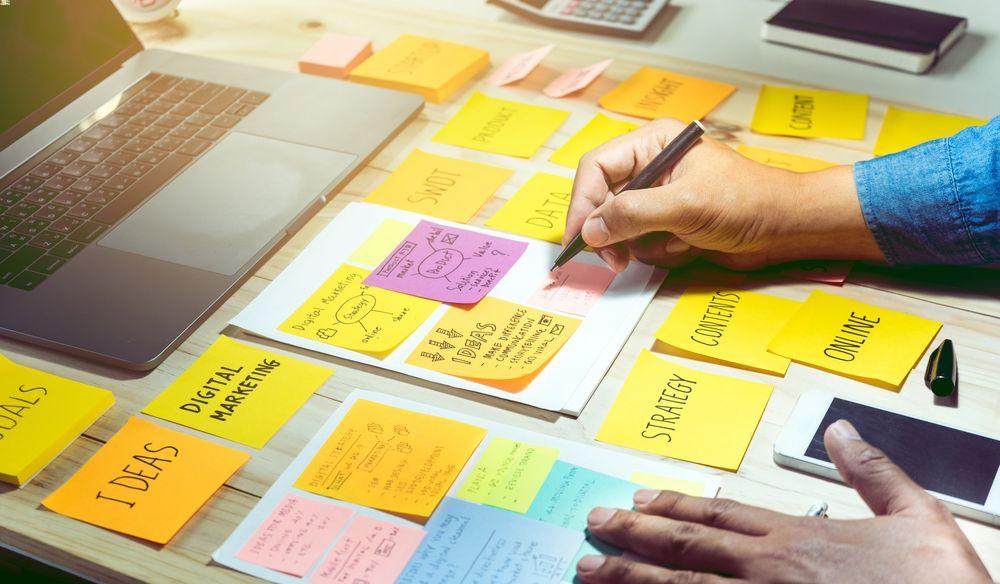 As you build your content marketing strategy, be sure to include the following content types:
Social media
Blogging
Email marketing
Website updates
Case studies
Project overviews
Digital Marketing for Construction Businesses FAQ
As you look for ways to grow your construction business through digital marketing, review these FAQs so you know what to expect from the process.
How is Digital Marketing Used in the Construction Industry?
Digital marketing helps introduce your business to prospects and remind existing customers about your business and what you have to offer. Construction businesses use digital marketing to expand their network and grow their following to earn more projects and demonstrate the value they offer customers.
Do Construction Companies Need Digital Marketing?
Yes, digital marketing helps construction companies compete and stand out among their competitors. As consumers go online more and more to find answers to common questions and research options for services and products, digital marketing helps introduce your business to new opportunities.
What is the Best Way to Advertise a Construction Business?
There is no one proven strategy for advertising a construction business. Instead, you need to engage in several digital marketing initiatives that all work together to build relationships with customers and prospects to help you grow your construction business.
If your construction business is looking for a digital marketing partner to help you with these initiatives, schedule a free consultation with New Light Digital. We're a full-service digital marketing agency providing website, email, content, and reputation management expertise.
Further reading: