As businesses grow, they face a major decision about whether to hire in-house marketing staff or work with an agency partner. Each has its pros and cons. And then of course there's the cost.
So what's the right move for your business? Here's a deep dive into when each scenario makes the most sense.
What Is a Marketing Agency?
First, let's set the scene with an understanding of what a marketing agency is and then how an in-house marketing team functions.
A marketing agency is an external group of people with varying skills. Marketing agencies can be full-service, offering everything from postcard printing to Google Ad management. Or they might specialize in one aspect of marketing, such as local SEO.
Generally, growing businesses need a full-service option, which also offers the opportunity to expand marketing as the business shifts and adapts. Often, full-service marketing agencies are comprised of a variety of experts. This includes website developers, SEO gurus, copywriters, designers, social media experts, strategists and more.
Review the marketing agency's areas of expertise and consider potential long-term needs. While you might see advertising as something you add later once you've established a strong online presence and strategy, don't count out those services yet.
What Does In-house Marketing Entail?
In-house marketing means hiring full-time or part-time employees to draft, execute and monitor marketing efforts. The challenge growing businesses face is hiring staff members with diverse expertise to handle everything.
And marketing generalists tend to know a little about a lot of things without being experts. Often, in-house marketing staff takes time to acquire. You might start by hiring one generalist who you can see leading your marketing team, and then as profits grow, you slowly add expertise to expand the team.
What that means is, you likely won't have immediate access to all marketing specialties. And if you hire one person to oversee everything, you risk burnout and fast turnover in the position, which can slow down results from your marketing campaigns.
Pros and Cons vs. Agency Marketing Teams
Now that you know more about in-house marketing vs. agency marketing teams, here's a look at the pros and cons of each.
In-house Marketing Pros
You'll experience many great benefits of working with an in-house marketing team. Here's what you can expect.
Brand knowledge: in-house staff can focus on one brand – yours. They'll get to know that brand in a way no one else knows it to master the company's tone and look once at an image and say whether it fits the brand. While agencies can do this, it will likely take more time because they are immersed in so many brands at once.
Access: in-house marketing representatives are generally more accessible because they are within your office or online focused solely on your brand. And while agencies are also online constantly, they might be in a meeting with another customer or otherwise engaged to where you don't hear back for several hours.
Focus: in-house staff focuses on your marketing efforts all the time. They know the strategies they've drafted well and don't have the opportunity to get confused with another client or something they did for someone else.
Oversight: you can inform every small detail of your marketing when you work with in-house staff. That's not to say that you can't when working with an agency, but it's a bit easier to oversee marketing strategy and planning when staff members are planning and executing all of it.
In-house Marketing Cons
While there are many advantages to hiring in-house marketing expertise, it also has its disadvantages.
Hiring: finding the right talent is challenging and can take months. If you're a growing business, you might not have on-staff HR professionals yet, which means you'll have to do all the position outlining, resume reviews, interviewing, negotiations and more. The time to hire one person can involve many hours.
Costs: there's a whole section on this if you scroll down, but ultimately hiring for various expertise requires multiple full-time staff members, which gets quite costly.
Software subscriptions: even once you find the ideal employee to fill a role, you'll need to pay software subscription fees, such as SEO tools and social media management and listening. While the expense is generally manageable, don't forget to factor that into the total cost of hiring in-house marketing staff.
Expertise: if you're looking for one person who can do it all, you'll likely end up with someone who has little expertise. They don't spend all day designing attractive images or writing dynamic headlines. And while they've seen what the Google Ad platform looks like, it might have been for a one-off campaign here or there.
Scalability: your in-house staff will not scale quickly or easily. You'll have to go back through the hiring process again to add to the team, which is time-consuming.
Turnover: you'll likely see staff turnover as you work to build an ideal in-house team. And every time someone leaves, they'll take a little expertise and knowledge of how things work with them. Sometimes that isn't all bad because you can bring in a fresh perspective, but some campaigns might pause while you await new staff to oversee them.
Looking for a Marketing Agency?
Get measurable results on your investment.
Agency Marketing Pros
Working with a marketing agency offers many benefits. Review them now to see if they might be the right fit for you.
Diverse expertise: marketing agencies have a variety of experts on staff who focus solely on that aspect of marketing. They know it well because they've built a career around it and have worked on many campaigns for various companies in a variety of industries. They know how to maximize budgets and ensure ROI.
Trending strategy: up-and-coming or highly technical marketing tactics are not off-limits when working with a marketing agency. They likely have the know-how to make it happen. This might mean geofencing ads for a large conference or adding unique functionality to your website.
Software access: agencies pay for software tools to aid in keyword research, social listening and more. You'll likely get access to this through reports or even a login to view dashboards.
Scalable: working with an agency means you can scale your marketing efforts up or down easily. For seasonal businesses, this is especially helpful because it helps optimize budgets.
Cost: while there are some exceptions, it's generally more cost-effective to hire an agency than a full in-house team, but we'll cover more on that later.
Agency Marketing Cons
Contracting with a marketing agency does have its setbacks. Ensure you're prepared to work with these challenges before signing on the dotted line.
Multiple clients: you'll essentially be sharing your marketing experts with many other businesses. That might mean waiting longer for responses or being less nimble in making changes to your marketing initiatives. You should get an account manager or point of contact who oversees all marketing and can speak to changes as needed. But you'll still be sharing that account manager with other businesses.
Control: if you want to have control over every small aspect of your marketing, an in-house team is ideal for you. While agencies are familiar with approval processes and working with hands-on business owners or marketing managers, you've paid for their expertise, so it's best to allow them some creative freedom.
Cost Comparison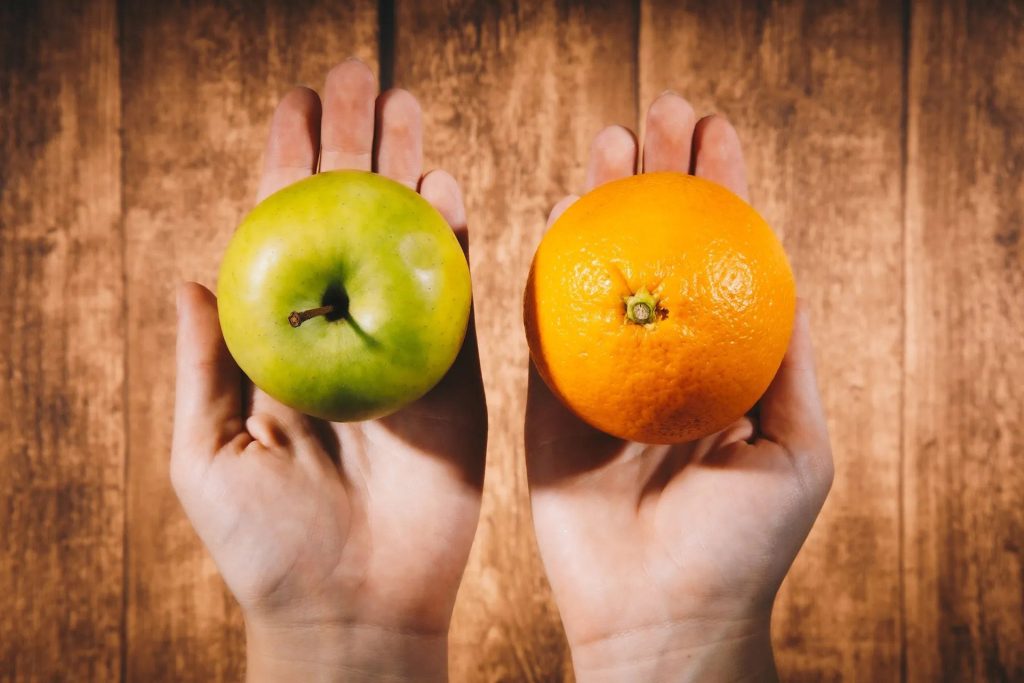 Ultimately, it also comes down to the expense of each marketing option. Here's an overview of the cost of working with a marketing agency vs. hiring expertise in-house.
In-house Agency Cost
Depending on the type of business you run, you'll need a minimum of three staff members to start an in-house team. Here's a look at the national average salary for each of these positions.
You'll still need part-time employees to handle copywriting, design, development to finalize your marketing efforts. At a minimum, you're looking at $250k per year before paying for benefits.
Marketing Agency Cost
The cost for a marketing agency will vary based on what initiatives you're ready to start and how much groundwork you've completed. One of the most expensive one-time projects is developing a customer-centric website with modern functionality and a user experience that generates more conversions. But once you pay that one-time cost, you can begin working on other tactics on an ongoing basis.
Generally, you should expect to pay no less than $5,000 per month. This can help you get started with SEO, social media and perhaps light online ads. Companies with more aggressive goals or who want to start working on all aspects of their digital marketing should plan to pay $10,000-$12,0000 per month.
Even at $12,000 per month ($144,000 per year), you're well under the $250,000 required to start an in-house team.
Conclusion
Generally, small to midsize companies benefit most from working with a marketing agency. While your final goal might be to move expertise in-house, augmenting your team with agency expertise while you grow the company is beneficial and offers deep knowledge about many marketing tactics.
New Light Digital is a full-service digital marketing agency offering SEO, email marketing, websites, content marketing, social media, video marketing and more. Schedule your free consultation now to learn more.
Further reading:
PDF Ebook: 25 Point Website Usability Checklist
Learn the minimum user experience requirements to rank on Google