Quality website design is essential for the travel and tourism industry. You'll be competing for eyes and precious discretionary dollars. Juneau web design must cater to tourists given that the population is a little less than 32,000 people but as much as 1 million annual visitors.
So while it is a thriving city with strong commerce, much of that income comes from tourism. In 2018 visitors to Juneau spent $236,820,704. Estimates show that tourist spending in the area supports 3,000 jobs.
But how can you tap into the network of Juneau tourists? The key is a website that stands out. Here are what makes for the best travel and tourism websites.
What Makes a Great Juneau Web Design?
Travel websites or websites designed to attract tourists, such as restaurants or stores, must be functional with a good user experience and appealing aesthetic. Here's what that means for your site.
1. Mobile-first Design
Instead of designing a stunning website and then thinking about how it shrinks down to smaller screens, design mobile first and then think about how to make it look great on larger screens. Tourists will likely be searching for resources while on the go, which means they'll be browsing your website from a phone screen.
Not only that, but a mobile-first Juneau web design firm will offer many outstanding benefits.
Better SEO since search engines favor websites that look great on smartphones.
Improved user experience since mobile users can easily navigate the site.
More conversions because the website best meets the user's needs.
A modern approach to website design in a world where 60.67 percent of all website traffic is from mobile devices.
2. Simple Booking Option
The easier you make it to book your services or pay for your products in advance, the more likely customers will be to purchase from you. Requiring that tourists call to book their travel plans with you is antiquated and your competitors are likely completing all bookings online.
Ensure users can pay for their experience online at the time of booking. This might allow them to travel lighter and enjoy their experience with you even more. Consider connecting your online payment options to popular third-party payment processors, such as PayPal, ApplePay, Google Pay, and more. This will further reduce friction between you and your customer because they won't have to get up and locate their credit card to complete a purchase.
3. Give Users an Option to Ship a Piece of Juneau Home
Whether you operate an art gallery or fudge shop, give your website visitors an opportunity to ship a little bit of Juneau home. Perhaps they don't have room in their luggage or are worried that they won't be able to fly with the item. Or your website visitor might have visited Juneau some time ago and wants to relive those memories by having an item delivered to their doorstep.
While shipping outside of Juneau can be pricey, tourists might be willing to pay the fee. Give them the option or include the shipping fee in the price of your products to reduce the likelihood that your website visitor will abandon their cart.
4. Use Stunning Juneau Photos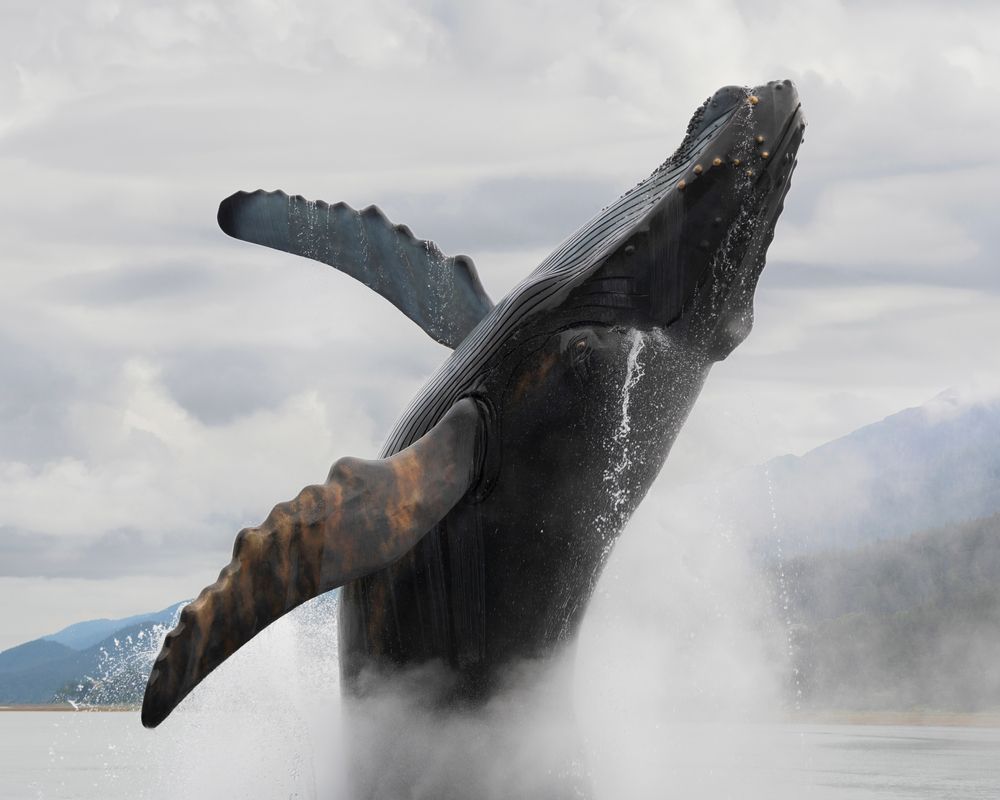 Tourists want to imagine what life will be like on their vacation. And planning the trip is half the fun. Help make the experience enjoyable with strong visuals on your website.
Use images to break up the content into smaller, more digestible snippets. That way, the information won't intimidate your website visitors.
Images also help engage users and keep them on the site to learn more about what you're offering.
5. Include Videos
As a tourist town, Juneau is somewhat of an anomaly to visitors from other parts of the country. Seeing the wide-open spaces and incredible nature experiences is a once-in-a-lifetime opportunity.
The culture, the art, the food – it's all unique. No matter what your craft or service is, you should show the rest of the world on your website.
Video helps you show instead of tell, and it can increase your conversion rate significantly. Websites with video average a 4.8 percent conversion rate. In comparison, those without video average a 2.9 percent conversion rate.
Cauți o agenție de marketing?
Obțineți rezultate măsurabile la investiția dvs.
6. Include a Blog
The competition for tourist dollars is fierce in tourist towns. You have to find a way to stand out. One way of doing that is through writing blogs that guide tourists to high-quality services. You know the area well and can act as a sort of guide for them.
And you don't have to stay within your specific industry. Restaurants can share their experience with local excursion companies and close with the best places to eat nearby.
A blog offers value to the customer to show you aren't just looking to make money. You truly care about helping them have a great time while in Juneau.
7. Consider Marketing Automation Tool Integrations
Marketing automation helps add value to what you've invested in your website. Using forms and lead magnets, you can capture a website visitor's contact information to continue your relationship with them.
Integrating a tool into your website will allow you to funnel leads directly into your CRM or marketing automation software to nurture a relationship with them. Launching a website is great, but it's just the first of many steps in building an online presence that generates leads and new business for your company.
8. Demonstrate Social Proof
Offer users the chance to provide a review of your products and services after interacting with your business. You can accept reviews directly on your website or use third-party services like Google to collect reviews. Third parties tend to be more trusted for social proof.
Add these to your website to allow the customer voice to come through so that the whole site isn't just you talking about how great you are. Give reviews a prominent location on the site for the best results.
Hire a Juneau Web Design Firm
Examples of Outstanding Juneau Websites
As you consider the best website design for your Juneau business – whether it caters heavily to the travel and tourism crowd or focuses more on supporting locals – review these examples of outstanding Juneau, AK websites.
1. Frontier Suites
The Frontier Suites website makes it easy to learn about what the hotel has to offer. The homepage leads with the various suite options and the cover photo is a market differentiator for the hotel – a full kitchen in every suite.
In simple bulleted form, you can learn more about the amenities the hotel boasts, which is crucial for travelers considering the best accommodations for their needs. Toward the bottom, you'll see the social proof in customer reviews overlaying a scenic view of snow-covered mountain tops. And to learn more about the area, the hotel boasts one of the most robust Juneau travel blogs.
2. Juneau Hotel
Much like Frontier Suites, Juneau Hotel puts its market differentiator front and center: a washer and dryer in every suite. The cover photo shows the spacious suites you'll enjoy when you stay at the hotel along with the full kitchen. You can quickly learn about the various suite options to complete your booking quickly to reserve one of the popular suites.
As a downtown Juneau hotel, one of the greatest assets Juneau Hotel has is its location. You can learn all about the fun places within walking distance of the hotel alongside the many amenities it boasts. You'll also find social proof and an outstanding travel blog that helps Juneau visitors learn about fun things to do in the area.
3. D & M Rentals
D & M Rentals offers family-friendly apartments in Juneau. The website leads with options to choose among a studio, one-bedroom, two-bedroom, or three-bedroom apartment or a two-bedroom condo.
As you scroll, you'll see social proof in reviews from past renters. And of course, the site has plenty of beautiful photos of the inside of furnished apartments. While the site likely doesn't cater as much to tourists as it does to locals or short-term visitors in the area for work, many of the same website qualities apply as you consider the best design and functionality.
Where to Find High-quality Juneau Web Design Firms
As you consider the best ways to elevate your online presence, schedule a free consultation with New Light Digital. The digital marketing agency is skilled in more than just Juneau web design. You'll also get a team of experts ready to help you elevate your SEO, win at content marketing, set up quality marketing automation, and more.
Further reading: