One reason why companies put so much stock in SEO is because they see it as a cost-free way to grow their business. And in a sense, it is because it's bringing organic (unpaid) traffic to your website, you'll need to devote many man-hours to your SEO strategy, content development and analytics for the best results.
So how much does SEO cost for the average business and is it worth it to put so much effort into generating organic search traffic to your website? Here's a look at common SEO expenses and potential ROI.
How Much Does SEO Cost?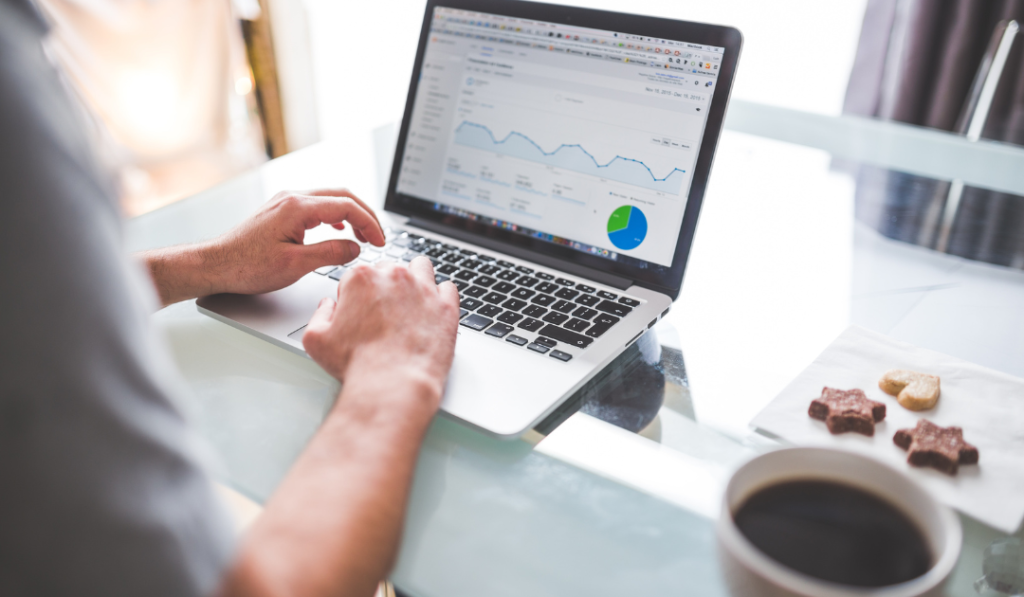 If you want to bring SEO work in-house, you'll need at least one full-time person to manage it. That means you need to plan for a minimum of $60,000 per year plus the expense of benefits.
The challenge with bringing SEO in-house is that it requires a variety of expertise. You'll need someone who knows website development, is skilled at copywriting, understands on-page SEO, and is skilled in analytics and reporting. That's tough to find in just one person, which is why many companies outsource their SEO work.
So how much does it cost to outsource SEO work? It really depends.
The first step New Light Digital will go through is learning your goals. Some companies have big goals where they want to grow fast. They have a larger upfront budget to invest in content development to begin their SEO journey.
Others are at a slower, steadier pace because they don't have the budget or content marketing resources necessary to take on frequent blogging, social media posting and guest blogging placements.
Based on your industry, audience and competitiveness of the existing marketplace, we can recommend a plan that will help you achieve your goals and see results from your SEO.
These plans can be anywhere from $500 to $10,000, though we highly recommend getting started with plans in the $4,000-$6,000 range because they'll be multi-channel and provide the content for you to ensure consistent, optimized content generation for best results.
You don't want to view SEO as a standalone tactic. Instead, it supports everything you do with email marketing, social media, website development and management, PPC, reputation management, etc.
The content you develop for SEO is valuable for sending out to your email list to stay in touch with customers and prospects who have shown an interest in your products or services.
Cauți o agenție de marketing?
Obțineți rezultate măsurabile la investiția dvs.
What Is the Average ROI of SEO?
The average ROI of SEO will vary based on your industry and where you're at in your company's maturity. Some companies need to start from scratch with a new website due to poor infrastructure on their existing website. Others have a strong website foundation and need minor upgrades and optimization to begin their SEO journey.
So the upfront cost of SEO will vary and the upgrades to your website will impact other areas of your business, such as the user experience, which can make it more challenging to measure the cost of just SEO and the money that you earn as a result.
Online marketing initiatives are so intertwined that you can't view any one on its own. However, experts say that for e-commerce businesses, an ROI of $2.75 per dollar invested is a good benchmark.
The challenging thing about SEO is that it takes time to see results. So while you might invest $5,000 in the first month, don't expect to see $13,750 in your bottom line because of those efforts. We have a blog that covers the answer to the question: when should I start seeing results from my SEO strategy? In short, you'll need to wait 9-10 months before making a judgment call about whether your SEO strategy is working.
The following factors will also impact the timeline for when you see results.
What agency you choose for your SEO work
The hours you purchase toward SEO work
The strategy that your SEO agency employs
How much work your website needs before it is foundationally ready for SEO
How to Calculate SEO ROI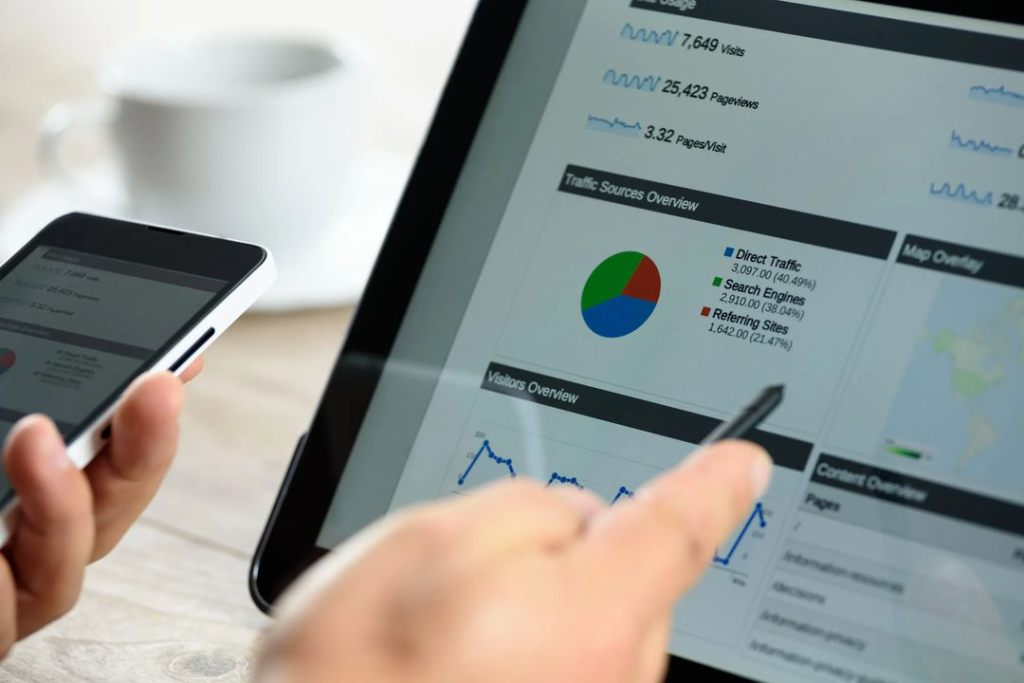 Again, calculating the ROI of SEO is tough because online marketing strategies are so interconnected. But one way you can calculate the ROI of your SEO is through leads and sales from organic search traffic.
That's another reason why hiring an SEO agency can be beneficial. They'll put tracking in place to measure your website's effectiveness and send regular reports, so you know how you're doing.
But if you're trying to calculate your ROI solely based on SEO, here's how you can do it.
Track your monthly organic search visits.
Flag leads and sales that come from organic search traffic.
Calculate the value of the sales that come from organic search traffic leads or on-site sales.
Measure the value of sales from organic search traffic against your SEO spend for the year.
While you'll want to measure your organic search traffic and leads year-round, you can't be certain whether SEO is paying off until you've given it some time, approximately a year. And in that first year, you might see little ROI since you're in the building phase. The second year should be filled with significant ROI and business results if you're executing the strategy effectively.
The Risks of Hiring Cheap SEO Agencies
There are plenty of people on the internet who claim to be SEO experts with little to no experience in the field. Instead of delivering results, they might even hurt your long-term chances of ranking for SEO due to poor strategies that involve spammy backlinks or low-quality content.
If the price seems too good to be true, it probably is. You could end up spending far more time and money to clean up the mess that a poor SEO agency makes than you would've to hire an experienced expert the first time.
How can you tell what a cheap SEO agency is versus a high-quality one? Here's a list of ways to tell the difference.
Check out the agency's reviews online.
Ask the expert about their experience and where they learned their SEO skills. Some might have few answers to this, which means they are low on experience or poorly prepared for client interactions.
Ask to see results from other clients. Many can share analytics and feedback from existing or past clients to show their expertise and the results they can deliver.
Put a clause in the contract that allows you to opt out with 30 days' notice.
Keep tabs on the content the company is putting out. Make sure its content that is easy to read and provides value to your customers. If it isn't, it might be harming your SEO.
While the upfront cost of SEO is challenging for some businesses to justify at first, the payoff comes later and can be impactful if you've hired the right SEO agency. For a trusted partner in your online marketing strategy, schedule a free consultation with New Light Digital. We'll do more than just build an SEO strategy. We'll integrate it with other tactics to make it more valuable for you.
Further reading: