Want to bring people back to your WordPress blog? Here's how to set up subscriber notifications to drive valuable traffic to your website.
What if you publish a new blog article and no one reads it? That shouldn't be a question for your business, especially if you're well established and have been publishing blogs consistently.
That's because you should be building a subscriber network that you can notify every time you publish a new article. Notifying subscribers is an essential way to boost readership, increase website traffic, and ultimately move the needle on SEO efforts by demonstrating to search engines that the content is valuable to your target audience.
Within WordPress, you have many tools and plugins you can use to set up a subscription base and then notify your audience about every new piece of content you publish.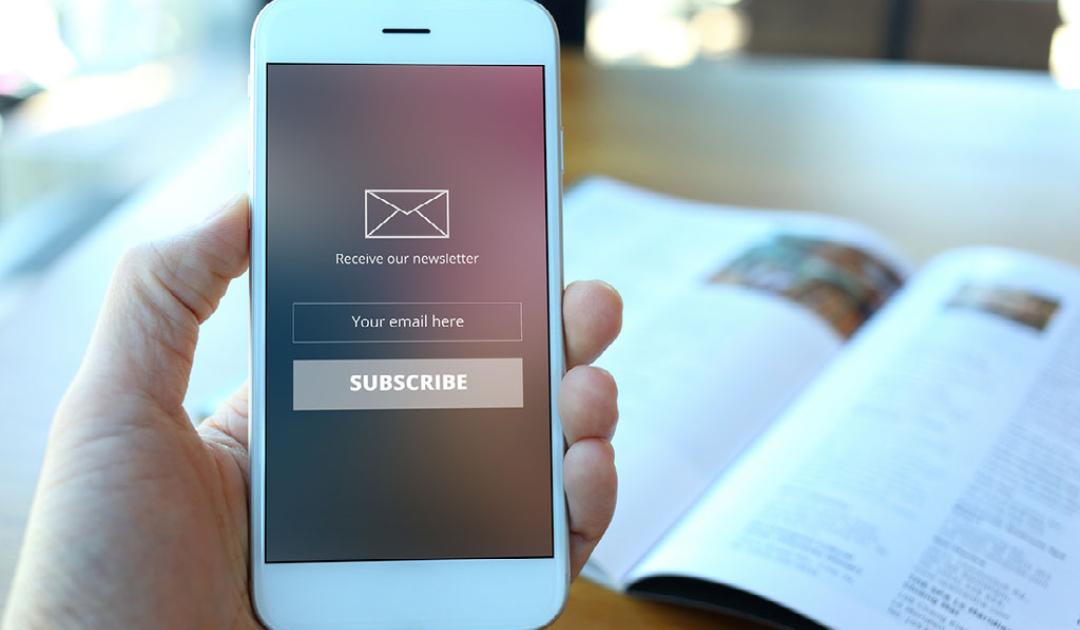 3 Ways to Notify Subscribers of a New Blog Post
Failing to notify your subscriber base about a new blog post is a huge missed opportunity for established businesses. Here are three ways you can close that gap and get the most out of every new piece of content you develop.
1. Send a Notification to Email Newsletter Subscribers
You've developed an email newsletter subscription to engage your website visitors and connect with them in new ways. Now you want to get the most out of that relationship.
WordPress offers plugins for dozens of email marketing platforms, including the most popular ones for small businesses:
HubSpot

Mailchimp

Constant Contact
Many of these popular email tools offer resources to help you pull in new blog posts to campaigns to speed up the notification process. Before signing up for an email system, evaluate the simplicity of notifying your WordPress blog followers about new posts via email.
Looking for a Marketing Agency?
Get measurable results on your investment.
2. Automate RSS Feed Notifications
RSS feeds help you send updates to subscribers with ease whenever you publish new blog articles.
WordPress offers simple RSS feed options to avoid manual email newsletter creation. You can use services like Sendinblue to send RSS notifications every time you publish a new blog.
And you can get access to this service with a free account on some email marketing platforms that integrate with WordPress. You'll just create an RSS campaign within your selected email platform to automate the process and sync with your WordPress account.
3. Send Push Notifications
Using a plugin like PushEngage can allow website visitors to set up push notifications for their website browsers so that they get automated alerts anytime you publish an article.
This allows users to avoid emails and get updates from you the way that works best for them. Activating and setting up the plugin is simple. Then users will get the option when visiting your blog about whether to subscribe to the notifications or not.
Benefits of WordPress Blog Subscriber Notifications
Taking time to set up WordPress blog subscriber notifications is worth the effort. Here's a look at the benefits you can experience once you complete this important website task.
Stay in touch with your website visitors
Bring people back to your website after their initial visit
Convert website visitors into customers by sharing additional information about the value you provide
Drive high-value traffic to your site, with a long time on page that demonstrates the value of the content you provide
Approximately 70-96 percent of visitors to your website will never return. That's far too many missed opportunities for most businesses. Providing a reason for those visitors to return and an easy way to stay in touch can be the difference-maker in converting these website visitors.
Looking for ways to get the most out of your content marketing and website efforts? Schedule a free consultation with New Light Digital to learn how we help brands elevate their online presence, increase conversion rates and improve sales with digital marketing.
Further reading: